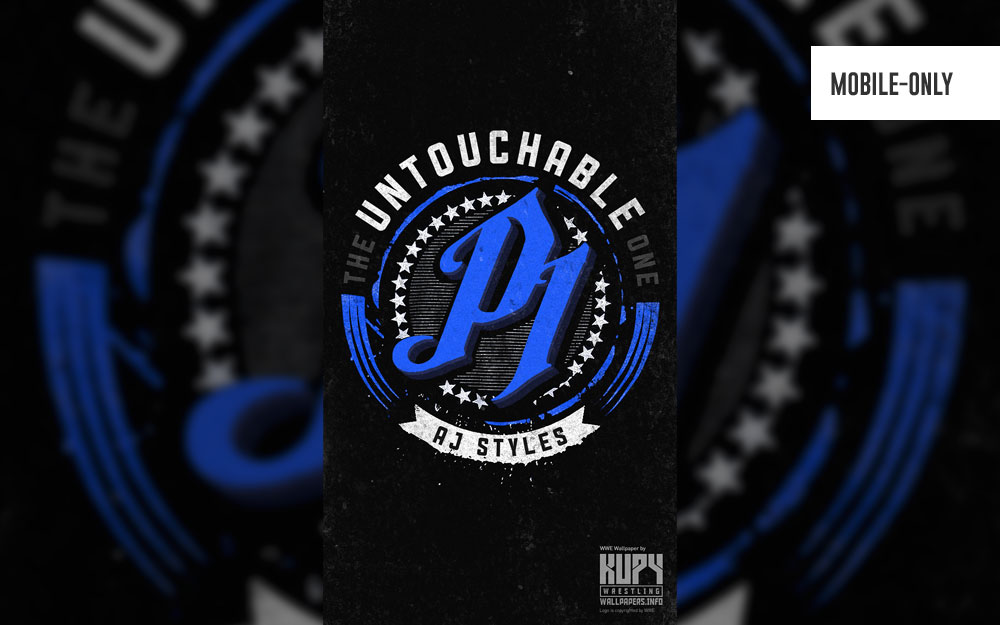 Untouchable AJ Styles mobile wallpaper
iPhone / Android mobile wallpaper
Of course, you can't leave out the man that resurrected SmackDown from the ashes. This week's 6th wallpaper is none other than The Untouchable One, A-J-STYLES!
I made a lot of tweaks on this one to reflect the blue blood that he proudly represents. I know a lot of you have been waiting for this one! Go hit that download link!
Follow Kupy Wrestling Wallpapers on Instagram | Like Kupy Wrestling Wallpapers on Facebook
Disclaimer: Images belong to and are copyrighted to/by WWE. There is no copyright infringement intended.
Comments
comments