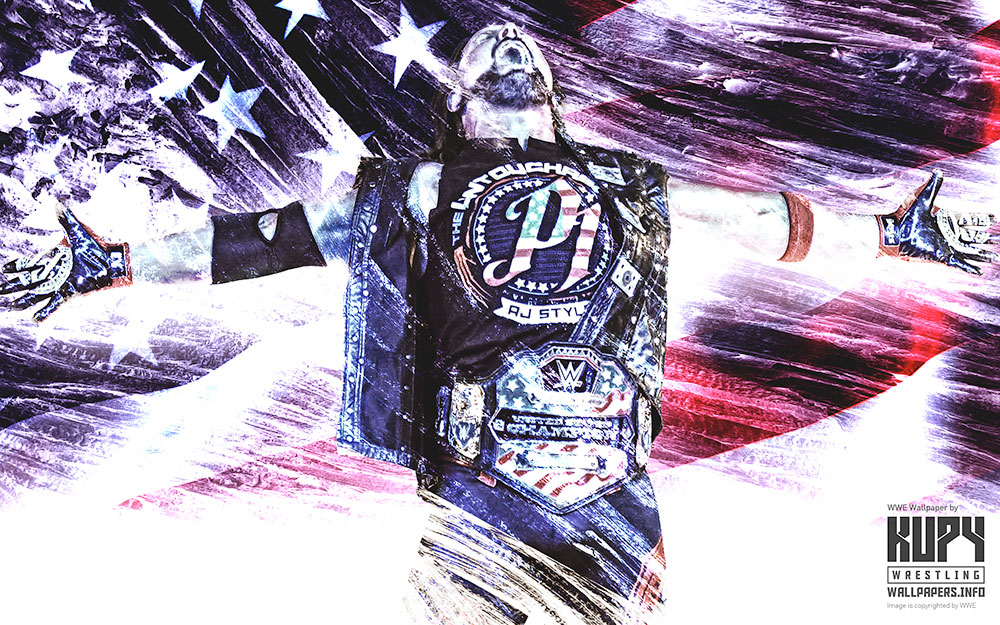 US Champion AJ Styles wallpaper
2560×1600 | 2560×1440 | 1920×1200 | 1920×1080 | 1680×1050 | 1600×900 | 1440×900 | 1366×768 | 1280×800 | 1024×768 / iPad / Tablet | iOs / Android mobile wallpaper | Facebook Timeline Cover
Considering the title changed hands in Madison Square garden – a house show, AJ's win was a bit of a shocker to many. It was quite a nice move on WWE's part, though I'd rather have AJ's win at SummerSlam for more monumental impact. Either way, everyone wins. Will Kevin Owens eventually regain the US Championship? That's a big possibility. Until then though, let's hope AJ will get to defend it against different SmackDown opponents and produce some of the finest matches we'll ever see on free tv.
Lots of peeps requested this wallpaper so here it is! Hope you like it!
Follow Kupy Wrestling Wallpapers on Instagram | Like Kupy Wrestling Wallpapers on Facebook
Disclaimer: Image(s) belong to and are copyrighted to/by WWE. There is no copyright infringement intended.
Comments
comments