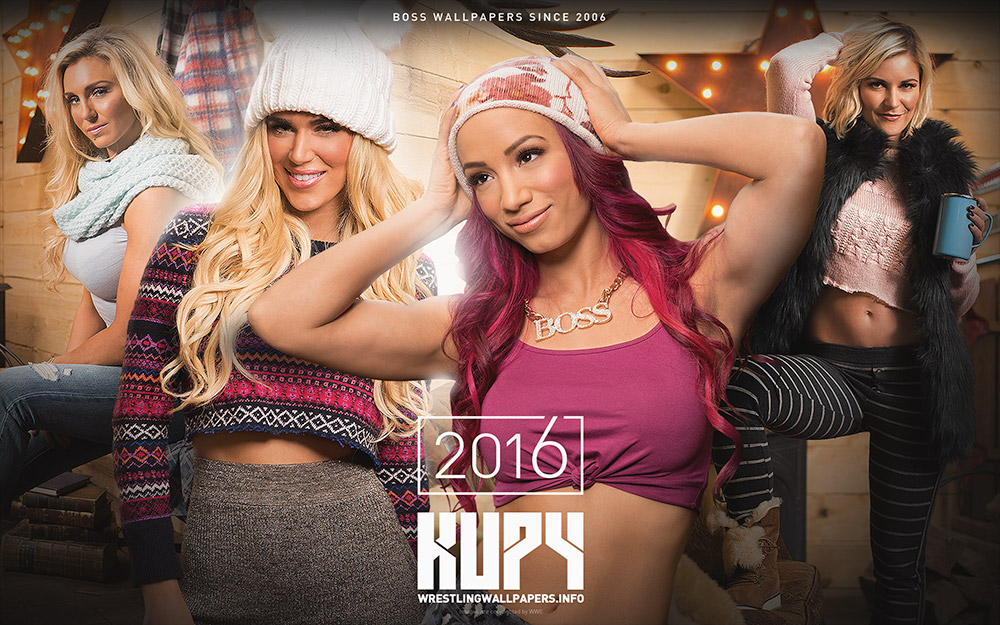 Boss wallpapers since 2006: Kupy Wrestling Wallpapers
Click here or the image above for the HD resolution
2016 is just around the corner and what do you know, Kupy Wrestling Wallpapers is still alive and almost 10 years strong (on October 2016 to be exact)! Site won't be anywhere near the status it has if not for the support KWW got through the years. You guys are one of the reasons why I still push myself to bring these wallpapers to you despite the late-night edits, creative walls and other roadbumps. From the bottom of my heart, THANK YOU!
Are you ready for more badass WWE wallpapers?? Stay tuned next year 😉
KWW Social: Facebook | Instagram
Disclaimer: Images of WWE Divas belong to and are copyrighted to/by WWE. There is no copyright infringement intended.
Posted on December 29th, 2015 at 3:54 pm by Mr. Kupy
Posted in
All Designs
,
Charlotte
,
II) Deviations
,
Kupy Wrestling Wallpapers
,
Lana
,
Renee Young
,
Sasha Banks
,
WWE Divas
Tags:
Charlotte
,
II) Deviations
,
Kupy Wrestling Wallpapers
,
Renee Young
,
Sasha Banks
,
wrestling
,
WWE
,
WWE Divas