WrestleMania 28, Once In A Lifetime, The Rock has conquered John Cena on one of the most anticipated battles/main events in WWE history. What's next for The Rock? A challenge from Brock as rumors say maybe started as soon as this Monday night's RAW. Film movies right away? And what's next for Cena? How will he take this loss? Will he still rise above hate or finally embrace it? So much questions needed to be addressed. Hopefully some of these get answered soon.
After facing and beating probably his toughest opponent yet, The Rock finally solidifies himself again as one of the greatest, if not the greatest, by claiming WrestleMania victories over the likes of Austin, Hogan and now, Cena. He's not passing the torch just yet. Cena may have to do something drastic to snatch that torch from The People's Champion.
Congratulations again Dwayne "The Rock" Johnson! Make no mistake about it, both men deserved to win..but on this event, it was Rocky's day.
Disclaimer: Images of The Rock and WrestleMania 28 belong to and are copyrighted to/by WWE. There is no copyright infringement intended.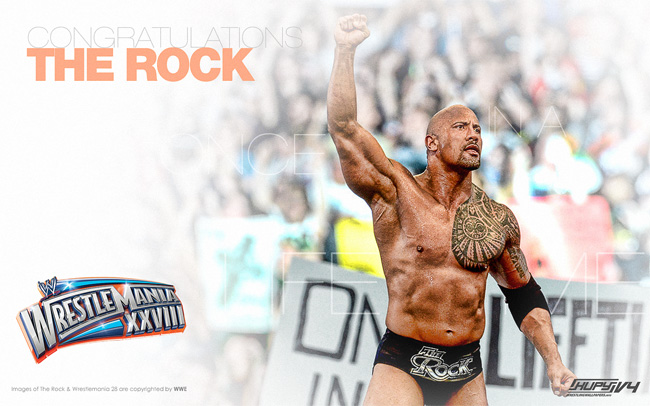 Click here for the full version