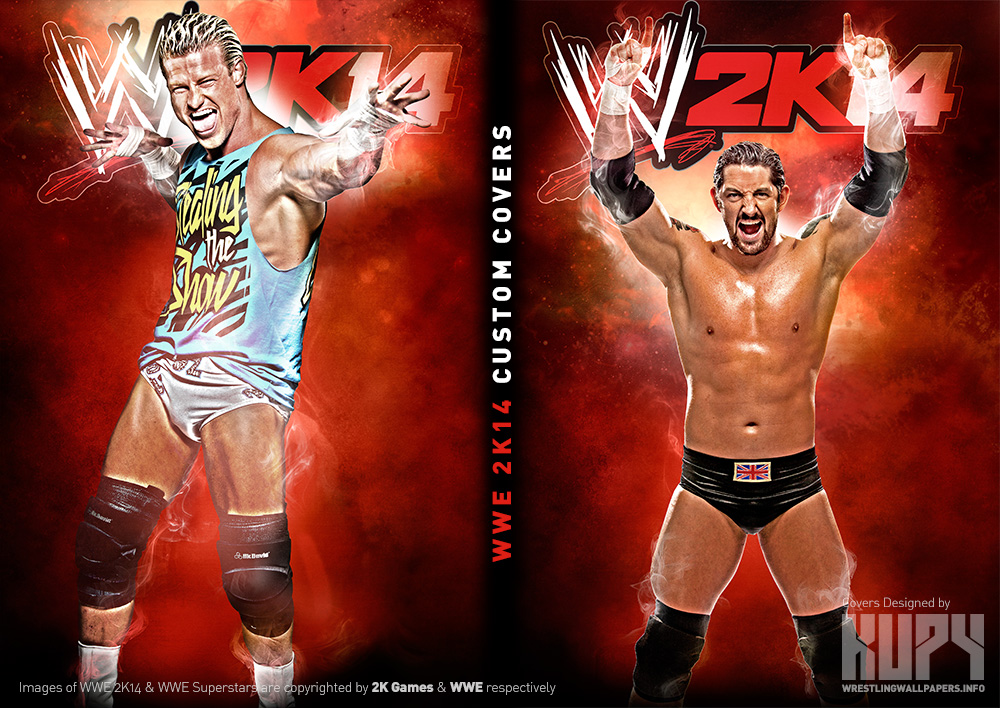 WWE 2K14 Dolph Ziggler & Wade Barrett custom covers
Click here for WWE 2K14 Dolph Ziggler cover hi-res version
Click here for WWE 2K14 Wade Barrett cover hi-res version
To make this short, these were my entries to 2K's WWE 2K14 Cover Contest. I know it's a long shot for me to win but I tried my luck anyway. It was fun making these covers, really. The hi-res wrestler images were superb and amazing. Hopefully, 2K will release some sort of artbook or a collection of these custom covers submitted for the contest and these 2 can make it to that compilation.
Let's hit 1k on Facebook!
Disclaimer: Images of the WWE 2K14 & WWE Superstars belong to and are copyrighted to/by 2K Games & WWE respectively. There is no copyright infringement intended.

Posted on July 25th, 2013 at 3:25 pm by Mr. Kupy
Posted in
All Designs
,
Dolph Ziggler
,
II) Deviations
,
Wade Barrett
,
WWE 2K14
Tags:
Dolph Ziggler
,
II) Deviations
,
Wade Barrett
,
wrestling
,
WWE
,
WWE 2K14