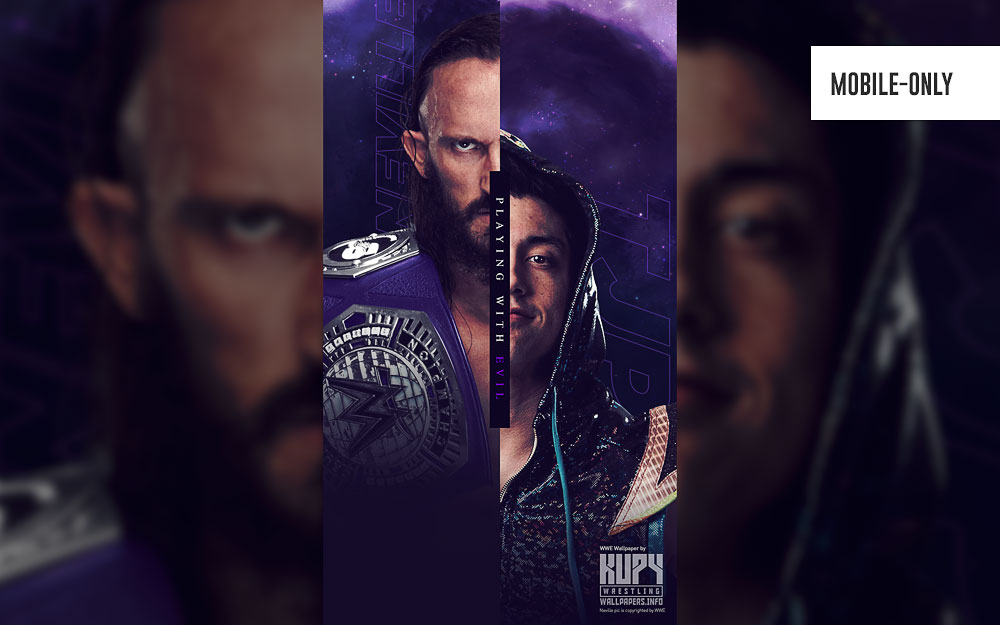 "Playing with Evil" TJP and Neville mobile wallpaper
iPhone / Android mobile wallpaper
TJP, the guy that got booed even though he was a face months ago, has gotten a new mean streak all thanks to the King of Cruiserweights himself, Neville. Even though he has a face of a good guy, he's surprisingly better when playing heel. I'm a bit skeptical though if he's really all-in with this new attitude or if he's only playing Neville and just waiting for the right time to strike, much like Randy Orton to Bray Wyatt before. Right now, he ain't 'playing with power'.
And as for Neville, need I say more. He totally killed it with this persona. This king-subordinate angle adds another layer to his character and it's absolutely perfect. After all, what's the use of a king if he doesn't have any men to serve him and his will? Neville plays this part very well.
5th wallpaper of the week now guys! Get this mobile wallpaper featuring these Cruiserweight stalwarts..NOW!
Follow Kupy Wrestling Wallpapers on Instagram | Like Kupy Wrestling Wallpapers on Facebook
Disclaimer: Images belong to and are copyrighted to/by WWE. There is no copyright infringement intended.
Posted on May 12th, 2017 at 4:52 pm by Mr. Kupy
Posted in
All Designs
,
I) Wrestling Wallpapers
,
Neville
,
TJP
Tags:
I) Wrestling Wallpapers
,
mobile wallpaper
,
Neville
,
TJP
,
wrestling
,
WWE
,
WWE Wallpapers