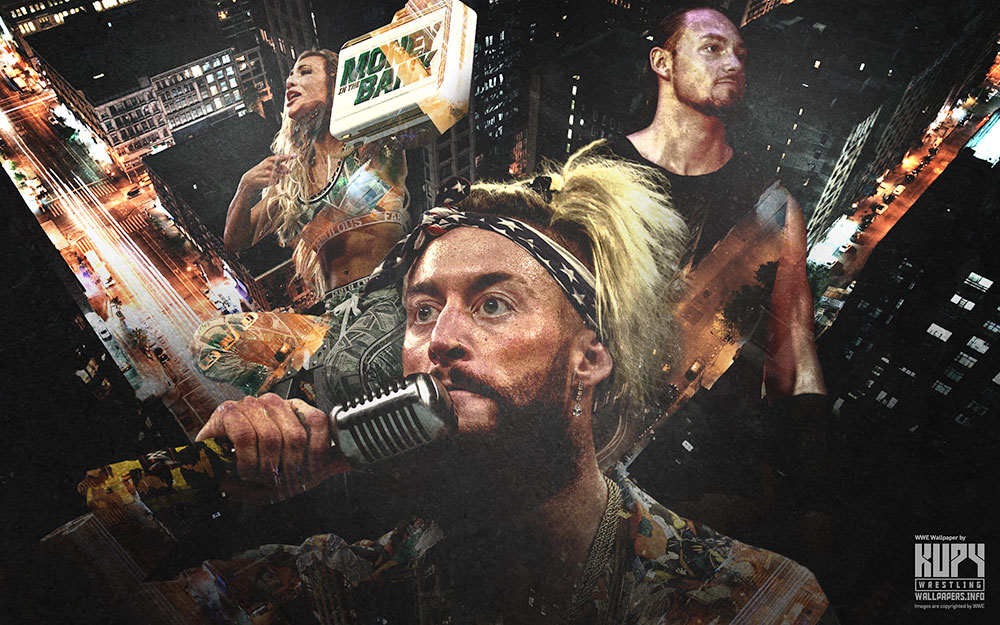 Carmella, Big Cass and Enzo Amore wallpaper
1920×1200 | 1920×1080 | 1680×1050 | 1600×900 | 1440×900 | 1366×768 | 1280×800 | 1024×768 / iPad / Tablet | iOs / Android mobile wallpaper | Facebook Timeline Cover
These 3 individuals have officially went their separate ways. Currently, Enzo and Cass are feuding while Carmella just took a big step by winning the Women's Money in the Bank briefcase-twice (well of course the first one was a farce but hey it's on the record books). James Ellsworth might be super annoying (not in a good way) but he's doing his job by adding heel heat to Carmella's character.  The Princess of Staten island needs to sharpen her wrestling skillset though before cashing in. Her work in the ring isn't the best right now though that may quickly change in the future. She's solid but won't be winning if Charlotte has the belt by the time she decides to cash in.
It may seem that Big Cass has the most potential of the Certified G's breakup but don't rule out Enzo Amore just yet. Enzo might not be the biggest guy in the room but as he has always said: he's the realest. His personality and natural charisma might just get him better opportunities and exposure compared to Colin Cassady (Big Cass) though we all know Vince LOVES his big guys so that statement might be a stretch. Still not a fan of how quickly this team split up but I get why they pulled the plug and frankly saying, it happened because the RAW writers screwed them up. Enzo and Cass are money and should've been tag champs for a couple of times before even exploring the singles competition road.
Started from the bottom now they're here. NXT to main roster. Enzo, Big Cass and Carmella have everyone's eyes on them.
Follow Kupy Wrestling Wallpapers on Instagram | Like Kupy Wrestling Wallpapers on Facebook
Disclaimer: Images belong to and are copyrighted to/by WWE. There is no copyright infringement intended.
Posted on July 9th, 2017 at 7:03 pm by Mr. Kupy
Posted in
All Designs
,
Big Cass
,
Carmella
,
Enzo & Cass
,
Enzo Amore
,
I) Wrestling Wallpapers
Tags:
Big Cass
,
Carmella
,
Enzo Amore
,
HD wallpaper
,
I) Wrestling Wallpapers
,
mobile wallpaper
,
wrestling
,
WWE
,
WWE Divas
,
WWE Wallpapers