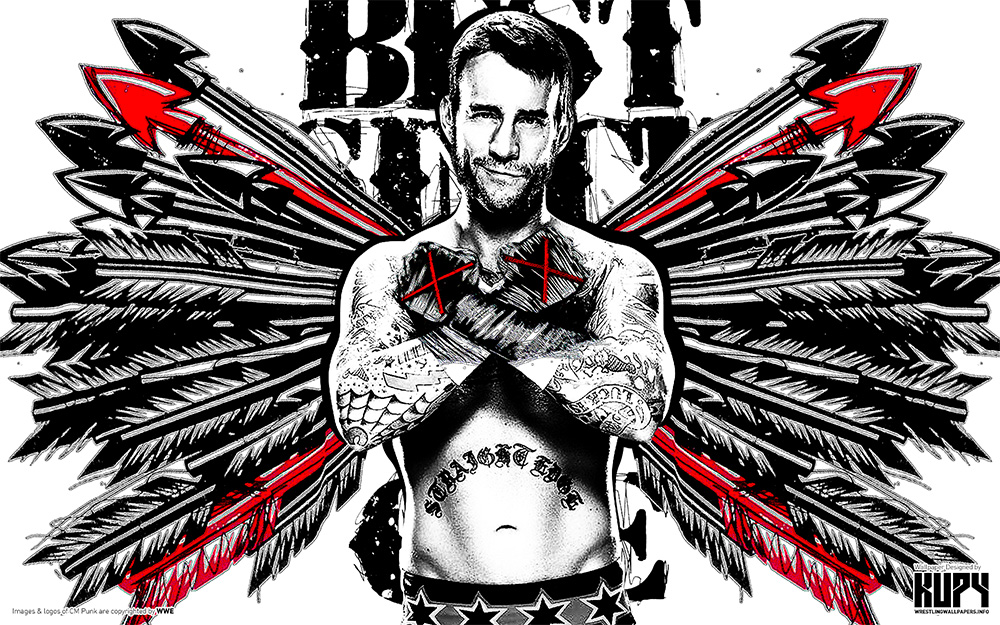 "Best Since Day One" CM Punk wallpaper
1920×1200 | 1920×1080 | 1680×1050 | 1600×900 | 1440×900 | 1280×1024 | 1280×800 | 1024×768 / iPad / Tablet | PS Vita wallpaper | PSP wallpaper | Mobile / iPod Touch / iPhone wallpaper | iPhone 5 wallpaper | iPhone 5s wallpaper | Facebook Timeline Cover
After annihilating Paul Heyman and his boys Curtis Axel and Ryback, the deck has been stacked more against CM Punk. Pre-Survivor Series, the guy, with Daniel Bryan, feuded with the Wyatt Family. Now it seems he's going to be redirecting his attention on another stable, The Shield..or perhaps, The Authority as a whole. Everyone saw this coming before..it was just a matter of when it will happen. With odds not in his favor yet again, will CM Punk be able to overcome this latest hurdle or will it totally destroy him forever? Best since day one..let CM Punk perform at this level and I believe he'll be proving himself worthy of that line again. The Authority vs. CM Punk should rake money for the sports entertainment titan.
Kupy Wrestling Wallpapers brings to you this latest CM Punk wallpaper, a hybrid version of his Best Since Day One WWE shirt!
Also, I would like to take this opportunity to ask for help for my fellow countrymen who are suffering right now due to Super Typhoon Haiyan / Yolanda. Your help will go a long way in giving emergency aid to these people. Please make a donation today to any of the following: Red Cross Philippines | Red Cross US | Red Cross UK. Thank you so much!
Join Kupy Wrestling Wallpapers on Facebook @ www.facebook.com/KupyWrestlingWallpapers!
Disclaimer: Images & logos of CM Punk belong to and are copyrighted to/by WWE. There is no copyright infringement intended.