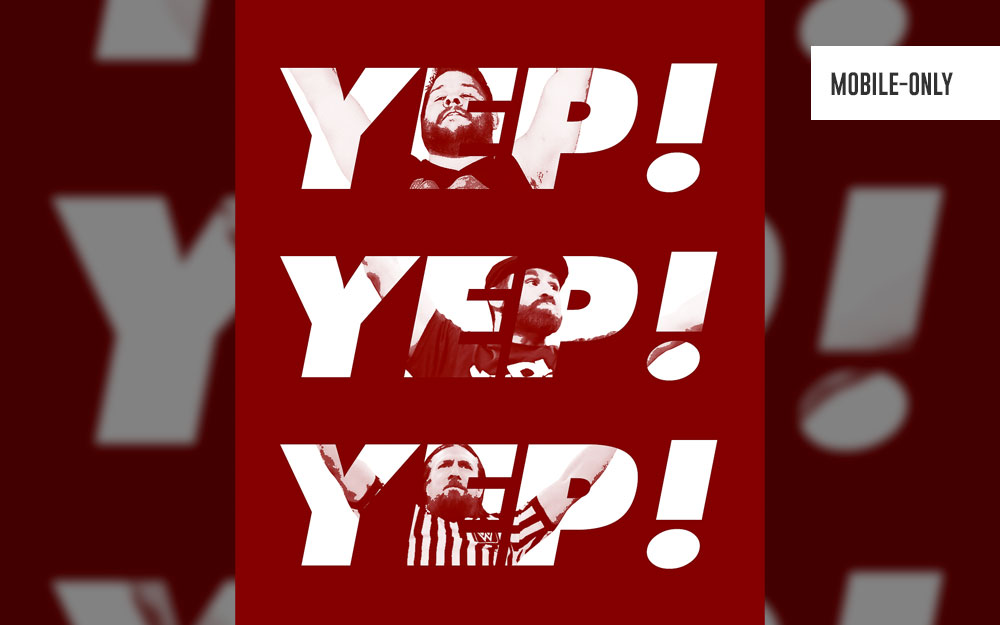 (Kevin Owens, Sami Zayn & Daniel Bryan) YEP! mobile wallpaper
iPhone / Android mobile wallpaper
My 2-week vacation started today and I'm so excited to finally be able to do more wallpapers during this Holiday season. A handful of mobile-only wallpapers will be made for sure so I'll be kicking things off with this YEP! wallpaper featuring a sort-of new alliance between Kevin Owens and Sami Zayn together with Daniel Bryan! I know the storyline is just based on respect for what these 3 have gone through in their respective careers but what if WWE really pulls the trigger and turn Bryan heel PLUS allowing him to wrestle once again? That's a legit 3-man group right there. I'm enjoying this power struggle storyline with Shane McMahon so it'll be interesting to see what happens next in the following weeks!
Follow Kupy Wrestling Wallpapers on Instagram | Like Kupy Wrestling Wallpapers on Facebook
Disclaimer: Images belong to and are copyrighted to/by WWE. There is no copyright infringement intended.
Posted on December 19th, 2017 at 5:57 am by Mr. Kupy
Posted in
Daniel Bryan
,
I) Wrestling Wallpapers
,
Kevin Owens
,
Sami Zayn
Tags:
Daniel Bryan
,
I) Wrestling Wallpapers
,
Kevin Owens
,
mobile wallpaper
,
Sami Zayn
,
wrestling
,
WWE
,
WWE Wallpapers
,
Yep Movement