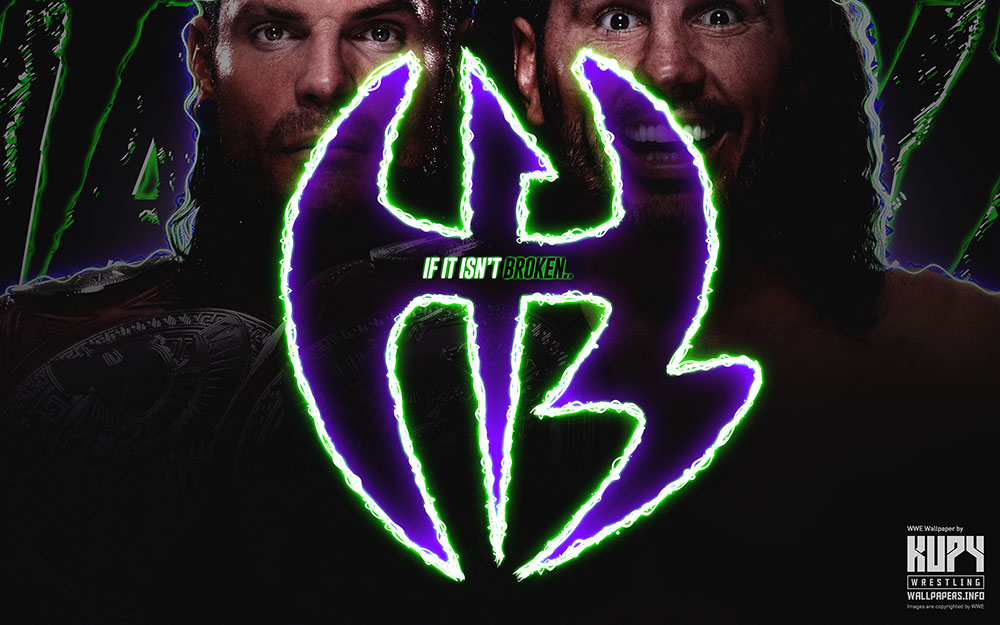 Hardy Boyz 2017 wallpaper
4K | 2560×1600 | 2560×1440 | 1920×1200 | 1920×1080 | 1680×1050 | 1600×900 | 1440×900 | 1366×768 | 1280×1024 | 1280×800 | 1024×768 / iPad / Tablet | iOs / Android mobile wallpaper | PS Vita wallpaper | Facebook Timeline Cover
It was truly a WONDERFUL return for the Broken Hardy Boyz.
WrestleMania 33 marked another chapter in the Hardys storied careers as they won the RAW Tag Team Championships. Before that though, there were rumors already flying around about the Broken Hardyz showing up though the fans weren't really optimistic about it, given their current stint in ROH and their ongoing legal battle against Impact Wrestling. Well, WE GOT SWERVED..AND IT WAS OH SO WONDERFUL!
Right now, the Hardy Boyz are currently in a retro run. When the nostalgia wears off, we can only hope that the Broken Hardys will be good to go by then. I'm intrigued to see what Matt and Brother Nero have in store for the Broken Universe. Don't get me wrong though, I LOVE their current run as the good, ol' Hardy Boyz. Team Xtreme baby!
Follow Kupy Wrestling Wallpapers on Instagram | Like Kupy Wrestling Wallpapers on Facebook
Disclaimer: Images belong to and are copyrighted to/by WWE. There is no copyright infringement intended.
Posted on April 23rd, 2017 at 8:36 pm by Mr. Kupy
Posted in
All Designs
,
Hardy Boyz
,
I) Wrestling Wallpapers
,
Jeff Hardy
,
Matt Hardy
Tags:
4k wallpaper
,
Hardy Boyz
,
HD wallpaper
,
I) Wrestling Wallpapers
,
Jeff Hardy
,
Matt Hardy
,
mobile wallpaper
,
wrestling
,
WWE
,
WWE Wallpapers