The second season of NXT is about to produce another big star in the making. Listed at 5'8″, 174 lbs, also formerly known as Low Ki and Senshi in his TNA tenure, Kaval may not look the typical WWE Superstar Vince or the casual fans they're looking for. However, the World Warrior is about to prove everyone wrong again. Daniel Bryan (or Bryan Danielson), despite his non-typical WWE physique, has already made an impact in the WWE in such a short time, although he's gone after PG rule he accidentaly violated. He'll be back alright because the fans say so.
You can make the same case for Kaval. The fans are slowly getting behind this guy and not only that, he just got voted #1 on the Pros Poll just now. No one can deny how good he is in the wrestling ring, having started his career at such a young age. Now at 30, he's only getting better at what he does. His mic skills are good too in my opinion – promos won't be a problem. I'm already excited for the guy. Feuds or team-ups with the likes of Evan Bourne, Tyson Kidd, Daniel Bryan (hopefully he'll be brought back) and of course, Rey Mysterio would be totally awesome!
Kupy Wrestling Wallpapers brings to you one of the must-watch rookies in NXT Season 2, the World Warrior, Kaval! Get this wrestling wallpaper now!
Disclaimer: All wrestler/logo images and likeness belong to and are copyrighted to/by WWE. There is no copyright infringement intended.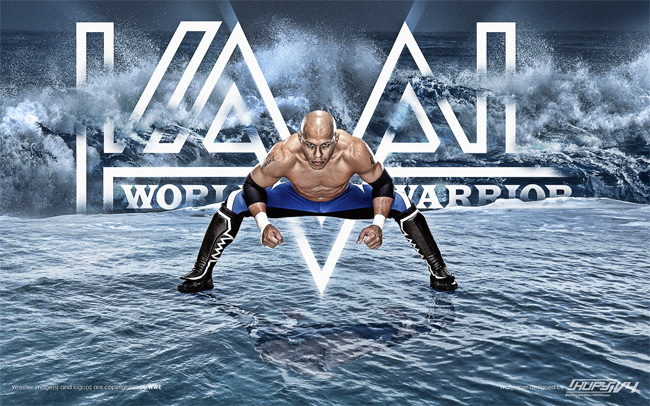 "World Warrior" Kaval wallpaper
1920×1200 | 1680×1050 | 1440×900 | 1280×1024 | 1280×800 | 1024×768 | 800×600 | PSP wallpaper | iPod Touch / iPhone wallpaper