I must say, I marked out BIG TIME when Wade Barrett pinned John Cena at HIAC! Although almost everyone has seen this coming, it was still surreal to see it really happen. Plus, the 2 guys who interfered in Wade's behalf were apparently NXT Season 2's Husky Harris and Michael McGillicutty, the former being more recognizable than the latter during the attack. I'm excited to see these 3 new Nexus members, especially John Cena himself. It's about time WWE do something different with Cena and this is the PERFECT opportunity to slowly turn him heel. Of course at first he wouldn't heel himself up right off the bat. A slow buildup and mystery as to what Cena is cookin' would be good for WWE RAW TV in the upcoming months. Seriously, whatever happens, this storyline would be one thing I wouldn't dare miss.
WWE needed another shakeup and they did it starting with their top superstar. I applaud them for taking this risk. Hopefully, those adult fans who were turned off by the recent PG programming will be back sooner or later. After all, this has been what we've asking for right? At least for the moment, Cena won't be Superman-ing his way through everyone. He has no choice but to be a part of Nexus.
Just like what's in the wallpaper, this John Cena-Nexus storyline will either make or break WWE right to its core.
Kupy Wrestling Wallpapers brings to you this brand new wrestling wallpaper featuring John Cena as member of the Nexus!
Disclaimer: All wrestler/logo images and likeness belong to and are copyrighted to/by WWE. There is no copyright infringement intended.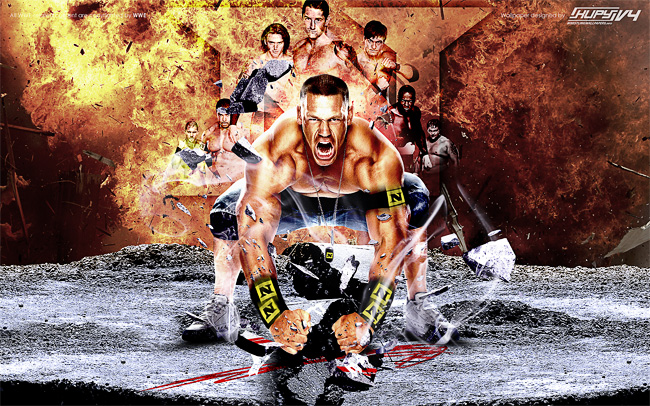 John Cena joins Nexus wallpaper
1920×1200 | 1680×1050 | 1440×900 | 1280×1024 | 1280×800 | 1024×768 / iPad | 800×600 | PSP wallpaper | iPod Touch / iPhone wallpaper | 3D wallpaper
Posted on October 4th, 2010 at 7:48 am by Mr. Kupy
Posted in
All Designs
,
Bad News Barrett
,
Curtis Axel
,
David Otunga
,
Heath Slater
,
Husky Harris
,
I) Wrestling Wallpapers
,
John Cena
,
Justin Gabriel
,
Michael Tarver
,
Nexus
Tags:
David Otunga
,
Heath Slater
,
Husky Harris
,
I) Wrestling Wallpapers
,
John Cena
,
Justin Gabriel
,
Michael McGillicutty
,
Michael Tarver
,
Nexus
,
NXT
,
Wade Barrett
,
wrestling
,
WWE
,
WWE Wallpapers