Everyone can call them WWE's version of TNA's The Beautiful People but in my opinion, LayCool are nothing like them. Michelle McCool and Layla El are more like popular college chicks that like to bully their classmates. They're funnier and more tolerable to watch, and I think McCool is probably better or, at least, at par with Angelina Love in terms of wrestling skills and charisma. The only thing I didn't like was their involvement in the Mickie James storyline before. It was tasteless..but they can't do anything about it anyway. Now, after splitting the WWE Women's Championship between the two for months and after WWE teased their breakup, LayCool is on top of the WWE Divas division again. Layla helped McCool to win the Unified Divas Championship in a unification match against Melina at the recent WWE Night of Champions. Indeed, these two are becoming more famous and flawless as time goes on.
Go get today's wrestling wallpaper featuring the the very sexy and hot duo of Michelle McCool and Layla El, more popularly known as Team LayCool!
Disclaimer: All wrestler/logo images and likeness belong to and are copyrighted to/by WWE. There is no copyright infringement intended.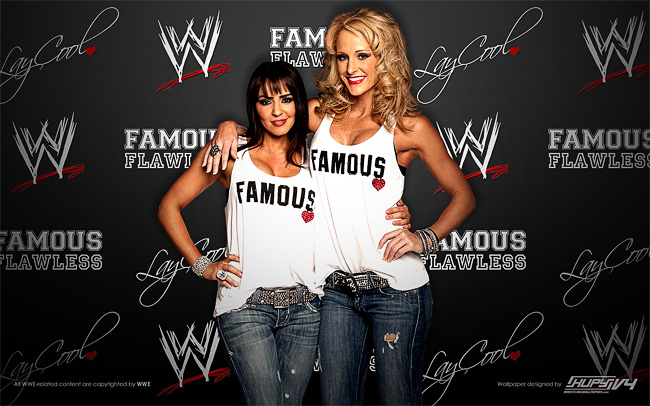 Team LayCool WWE wallpaper
1920×1200 | 1680×1050 | 1440×900 | 1280×1024 | 1280×800 | 1024×768 / iPad | 800×600 | PSP wallpaper | iPod Touch / iPhone wallpaper | 3D wallpaper