Wallpapers are getting crappy nowadays huh? Well, I'll be adding another one to the mix! Haha!
After opening my mailbox for the first time since June (YES IT'S TRUE), I saw a lot of requests sent to me and one thing that gave me a lot of interest to work on a new wrestling wallpaper was a request for a RAW anonymous GM wallpaper. Yup, believe it or not, someone really requested for it. Then somehow, it made sense! Oh man, I started making one right away. This gimmick has already garnered TONS of heel heat even though it's technically just a laptop, a heel laptop that is more over than anyone on the Immortals in terms of heel reaction. I just had to point that one out right?
Ladies and gentlemen, may I have your attention please. I just friggin' made a wallpaper for the anonymous RAW General Manager. And I quote: "Download the RAW GM wallpaper from Kupy Wrestling Wallpapers now or else.."
Disclaimer: RAW General Manager logo belongs to and is copyrighted to/by WWE. There is no copyright infringement intended.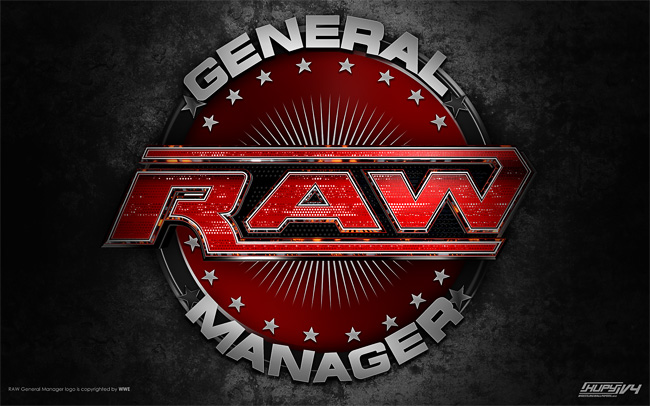 Anonymous RAW GM logo wallpaper
1920×1200 | 1680×1050 | 1440×900 | 1280×1024 | 1280×800 | 1024×768 / iPad | 800×600 | PSP wallpaper | iPod Touch / iPhone wallpaper | 3D wallpaper