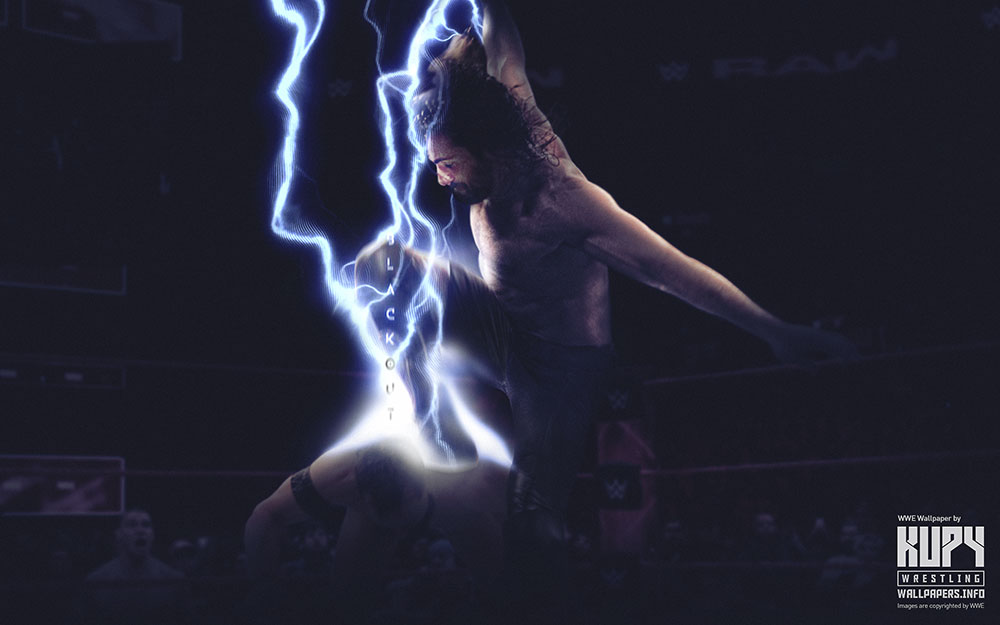 Seth Rollins Curb Stomp wallpaper
16:9 / HD: 1920×1080 | 1600×900 | 1366×768
16:10: 1920×1200 | 1680×1050 | 1440×900 | 1280×800
iPad: Tablet / iPad wallpaper
Mobile: Android / iPhone mobile wallpaper | Android QHD mobile wallpaper / S8+ / Note 8
Facebook: Facebook Timeline Cover
The Blackout (more popularly known as Curb Stomp) is back. Ever since this move was taken away from The Archtect, he has not had a convincing finisher that puts out opponents for good. It's a heelish finisher alright but with the way things going with his Tag Team partner Jason Jordan, it's quite easy to see that the sneaky version of Seth Rollins is slowly coming back to life – just the perfect time to bring back his menacing Curb Stomp finisher. Glad to know WWE's allowing him to use the move again!
Follow Kupy Wrestling Wallpapers on Instagram | Like Kupy Wrestling Wallpapers on Facebook
Disclaimer: Image(s) belong to and are copyrighted to/by WWE. There is no copyright infringement intended.