I don't like how Main Event Mafia run things around TNA. It's a storyline group I know, but it looks like they're really the ones that control the creative side of things..especially to make theirselves look good. And it still doesn't make sense to me that Samoa Joe joined this group.
Well, with the Human Suplex Machine in the fold, it looks interesting again. Taz and Samoa Joe have a lot in common and this pairing REALLY makes sense to me. Good job TNA!
It's almost impossible for Taz to make a return to the ring (he's not in good shape at all) so his guidance to Samoa Joe would be enough for me. Brings back that killer instinct Joe lost through the years. It's a bit of a stretch but I wish they live the MEM and stay as a heel duo.
Here's the new Taz F*ck the World tshirt design (mixed it up a bit again :P) as TNA wallpaper! Only here @ Kupy Wrestling Wallpapers!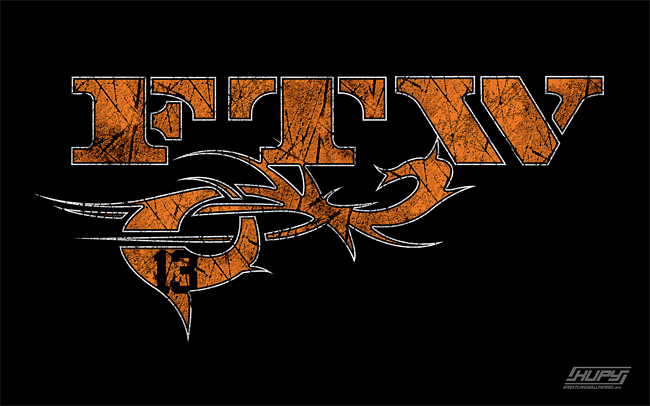 TNA Taz wallpaper
1920×1200 | 1680×1050 | 1366×768 | 1280×1024 | 1280×800 | 1024×768 | 800×600 | PSP wallpaper | iPod Touch / iPhone wallpaper