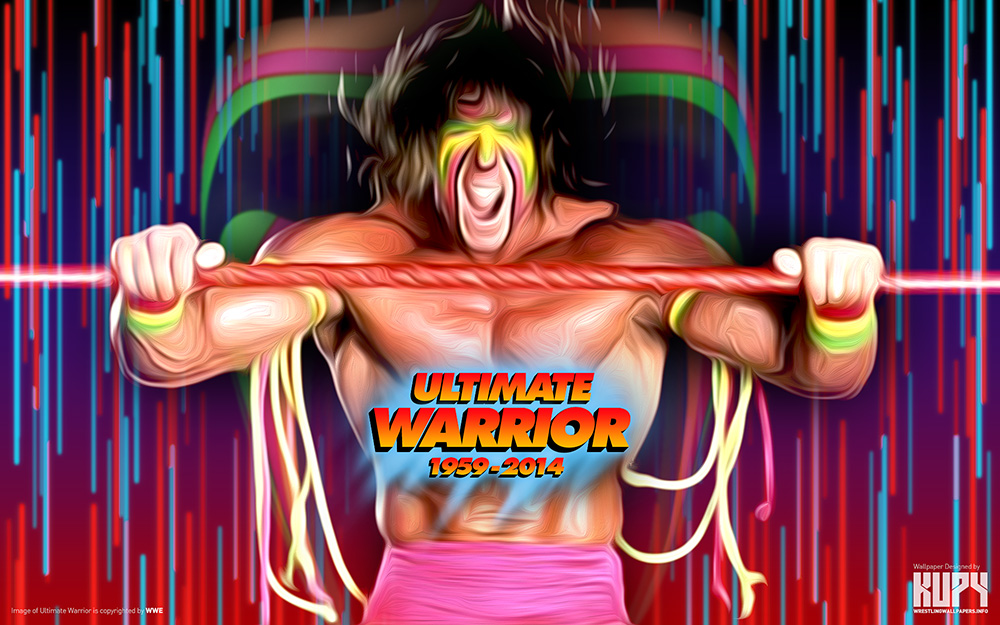 Rest in Peace / Tribute: Ultimate Warrior wallpaper
1920×1200 | 1920×1080 | 1680×1050 | 1600×900 | 1440×900 | 1280×1024 | 1280×800 | 1024×768 / iPad / Tablet | PS Vita wallpaper | PSP wallpaper | Mobile / iPod Touch / iPhone wallpaper | iPhone 5 wallpaper | iPhone 5s wallpaper | Facebook Timeline Cover
Kupy Wrestling Wallpapers is deeply saddened about another huge loss in the wrestling industry. The Ultimate Warrior, you will be missed man. Thank you for all your contributions not only in wrestling but in life as well. Here's a tribute wallpaper for the latest WWE Hall of Famer and one of the greatest WWF/WWE Superstars ever.
"Every man's heart one day beats its final beat. His lungs breathe a final breath. And if what that man did in his life makes the blood pulse through the body of others, and makes them bleed deeper, and something larger than life, then his essence, his spirit, will be immortalized. By the storytellers, by the loyalty, by the memory of those who honor him and make the running the man did live forever." – The Ultimate Warrior
Like Kupy Wrestling Wallpapers on Facebook!
Disclaimer: Image of Ultimate Warrior belong to and is copyrighted to/by WWE. There is no copyright infringement intended.