Ever since Dolph Ziggler told Chris Jericho his opinion of him losing his touch, Y2J has found a new fire..though I dunno if this was the right time to turn face since he'll be out of the WWE for quite a time again due to his Fozzy tour. Nonetheless, we're seeing the Jericho of old lately, but a bit more PG LOL. What do you expect huh? Either way, regardless of the timing of his face turn, it was a much-needed change since his latest and current run hasn't been impressive at all, just like what Dolph pointed out. Ziggler has maintained that stance and thus forced Jericho to turn it up a notch. These 2 have great chemistry and I can't wait to see their match at SummerSlam. I see Jericho winning and getting a brutal post-beatdown at the hands of Ziggler to write him off from TV. Or the beatdown could happen on next week's RAW instead.
Today's WWE wallpaper by Kupy Wrestling Wallpapers features this much anticipated match between Y2J and the Show Off. For sure Jericho ain't having second thoughts on whether he really has lost his touch or not. As for Ziggler, will he be able to steal the torch from the future hall of famer and solidify his position as future main eventer? Let's find out this Sunday.
Disclaimer: Images of Chris Jericho, Dolph Ziggler and Vickie Guerrero belong to and are copyrighted to/by WWE. There is no copyright infringement intended.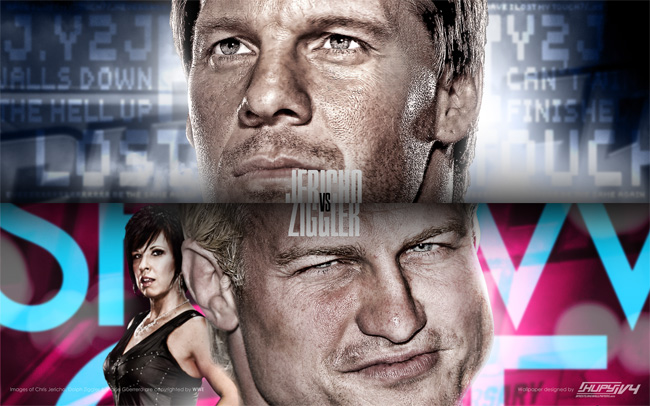 WWE SummerSlam 2012: Chris Jericho vs. Dolph Ziggler wallpaper
1920×1200 | 1920×1080 | 1680×1050 | 1600×900 | 1440×900 | 1280×1024 | 1280×800 | 1024×768 / iPad / Tablet | PS Vita wallpaper | PSP wallpaper | Mobile / iPod Touch / iPhone wallpaper | 3D wallpaper | Facebook Timeline Cover
Posted on August 17th, 2012 at 12:08 am by Mr. Kupy
Posted in
All Designs
,
Chris Jericho
,
Dolph Ziggler
,
I) Wrestling Wallpapers
,
Vickie Guerrero
,
WWE SummerSlam
Tags:
Chris Jericho
,
Dolph Ziggler
,
I) Wrestling Wallpapers
,
Vickie Guerrero
,
wrestling
,
WWE
,
WWE SummerSlam
,
WWE Wallpapers