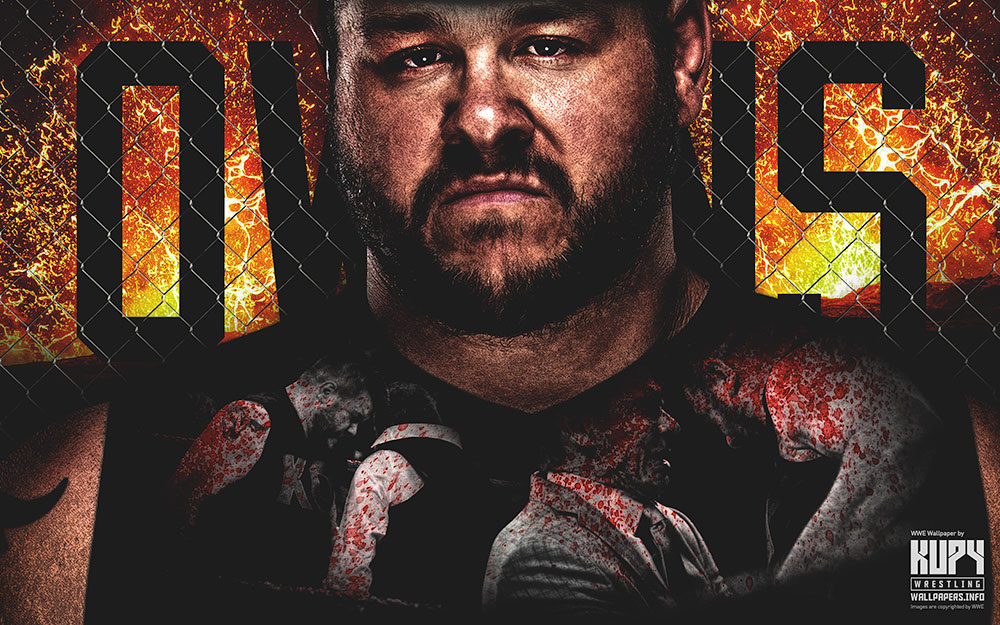 2017 Kevin Owens wallpaper
1920×1200 | 1920×1080 | 1680×1050 | 1600×900 | 1440×900 | 1366×768 | 1280×800 | 1024×768 / iPad / Tablet | iOs / Android mobile wallpaper | Facebook Timeline Cover
When Kevin Owens attacked Mr. McMahon a few weeks back, he reached a new level that only a handful of WWE Superstars have done before. WWE has shown a huge deal of faith in him and surely, Owens will kill it. At Hell In A Cell, KO faces Shane McMahon in a potential career-defining moment. I'm interested to see if we'll see some sort of twist with Vince aligning himself with Owens or it'll just be straight up Shane McMahon getting a huge beatdown. The HIAC PPV revolves around this story (sorry Nakamura-Mahal) and frankly, the only match everyone is interested in (though the Tag Team Championship HIAC could be a potential show-stealer but I'm not so sure about that).
In just a few hours, Kevin Owens will cement himself at the upper echelon only a few can only dream of getting at.
Follow Kupy Wrestling Wallpapers on Instagram | Like Kupy Wrestling Wallpapers on Facebook
Disclaimer: Image(s) belong to and are copyrighted to/by WWE. There is no copyright infringement intended.
Posted on October 8th, 2017 at 5:33 pm by Mr. Kupy
Posted in
All Designs
,
I) Wrestling Wallpapers
,
Kevin Owens
,
Shane McMahon
,
Vince McMahon
,
WWE Hell in a Cell
Tags:
HD wallpaper
,
I) Wrestling Wallpapers
,
Kevin Owens
,
mobile wallpaper
,
Shane McMahon
,
Vince McMahon
,
wrestling
,
WWE
,
WWE Hell in a Cell
,
WWE Wallpapers