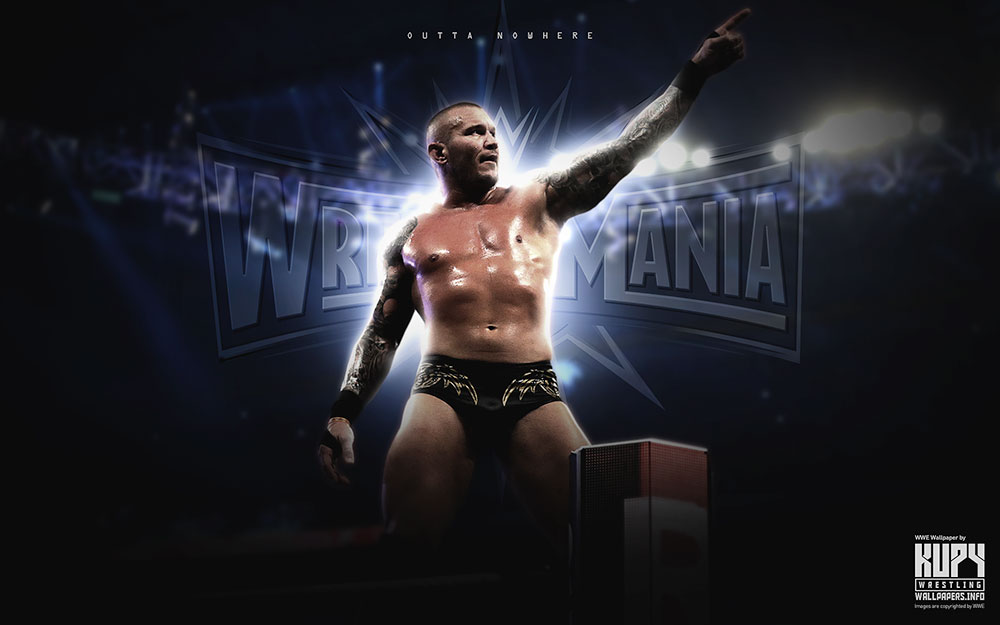 2017 WWE Royal Rumble Winner Randy Orton wallpaper
1920×1200 | 1920×1080 | 1680×1050 | 1600×900 | 1440×900 | 1366×768 | 1280×1024 | 1280×800 | 1024×768 / iPad / Tablet | iOs / Android mobile wallpaper | PS Vita wallpaper | Facebook Timeline Cover
Mr. Outta Nowhere, The Viper, Randy Orton is now a 2-time WWE Royal Rumble winner. He joins a rare group of guys, the likes of Triple H, John Cena & Hulk Hogan, who won the match twice.
As for his road to WrestleMania 33, one can only wonder if we're really going to watch another Randy Orton vs. John Cena championship match since these 2 have already went to war against each other for countless times in the past decade or so. Plus, their current storylines don't or didn't connect with each other on or before the Rumble so I'm guessing there might be some changes to the WWE Championship match on their road to WrestleMania. Some speculate that Bray Wyatt is somehow going to win the title at Elimination Chamber and face Randy at the biggest stage possible for the culmination of their storyline. Well, that could work except Cena's current 16th title reign will be cut too short and AJ Styles's loss would have been for almost nothing. I say let's have a triple threat of Orton-Wyatt-Cena or probably a four-way with Styles included at WrestleMania 33 instead. AND NO to AJ vs. Shane WM33 match, PLEASE.
Again, congratulations Randy Orton for winning the Royal Rumble in true RKO style, outta nowhere! Download this RKO wallpaper now guys!
Follow Kupy Wrestling Wallpapers on Instagram | Like Kupy Wrestling Wallpapers on Facebook
Disclaimer: Images belong to and are copyrighted to/by WWE. There is no copyright infringement intended.
Posted on January 30th, 2017 at 6:16 pm by Mr. Kupy
Posted in
All Designs
,
I) Wrestling Wallpapers
,
Randy Orton
,
WrestleMania 33
,
WWE Royal Rumble
Tags:
HD wallpaper
,
I) Wrestling Wallpapers
,
mobile wallpaper
,
Randy Orton
,
WrestleMania
,
WrestleMania 33
,
wrestling
,
WWE
,
WWE Wallpapers