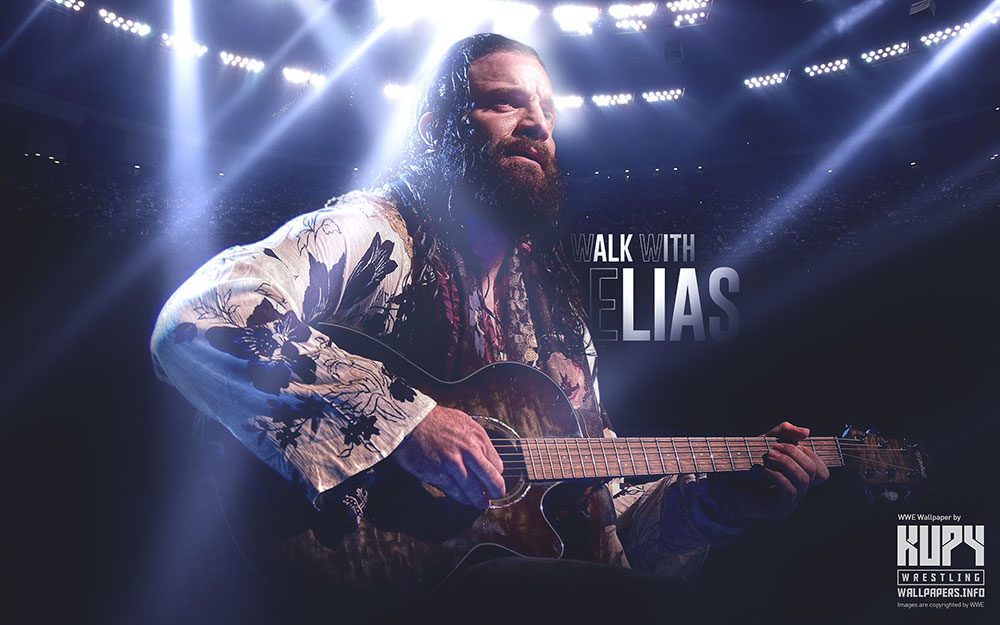 Who Wants to Walk With Elias wallpaper
16:9 / HD: 1920×1080 | 1600×900 | 1366×768
16:10: 1920×1200 | 1680×1050 | 1440×900 | 1280×800
iPad: Tablet / iPad wallpaper
Mobile: Android / iPhone mobile wallpaper | Android QHD mobile wallpaper / S8+ / Note 8
Facebook: Facebook Timeline Cover
WHO WANTS TO WALK WITH ELIAS?!
Elias is getting a push no one ever saw coming. Recently, his segments have gotten himself over with the WWE Universe, especially with his WWE (Walk With Elias) schtick. It was pretty clever of him to come up with something so simple yet so effective to use. He's not the greatest in the ring but he does good work as a heel. He's becoming a must-watch RAW Superstar in the past few weeks so expect him to be prominently showcased in the coming months. He's quickly making believers out of the ones who doubted his ability to 'swim' in the unforgiving main roster.
Keep dishing out those insults Elias. You're doing GREAT work right now.
Follow Kupy Wrestling Wallpapers on Instagram | Like Kupy Wrestling Wallpapers on Facebook
Disclaimer: Image(s) belong to and are copyrighted to/by WWE. There is no copyright infringement intended.
Posted on February 12th, 2018 at 5:59 pm by Mr. Kupy
Posted in
All Designs
,
Elias
,
I) Wrestling Wallpapers
Tags:
Elias
,
I) Wrestling Wallpapers
,
mobile wallpaper
,
WrestleMania
,
WrestleMania 34
,
wrestling
,
WWE
,
WWE Wallpapers