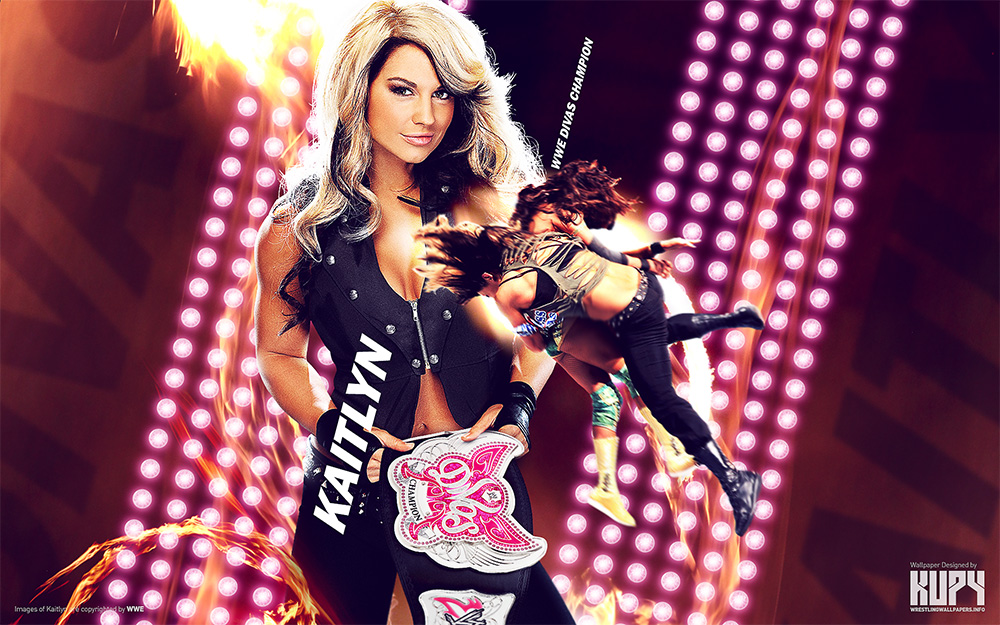 WWE Divas Champion Kaitlyn wallpaper
1920×1200 | 1920×1080 | 1680×1050 | 1600×900 | 1440×900 | 1280×1024 | 1280×800 | 1024×768 / iPad / Tablet | PS Vita wallpaper | PSP wallpaper | Mobile / iPod Touch / iPhone wallpaper | iPhone 5 wallpaper | 3D wallpaper | Facebook Timeline Cover
The WWE Divas division is, well, almost non-existent for the past few years. Yeah no one can rival Lita and Trish's era, but at least WWE needs to do something drastic to make the women's division relevant again. Kaitlyn, being the WWE Divas Champion, needs to lead that revolution, especially when the Divas don't have the backing of the writers & higher ups (well it seems that way right?). I dunno how she'll do it but she needs to make something special asap or the WWE Divas will continue to get zero importance. Her recent backstage brawl with AJ was good I gotta admit. Maybe the former Chickbusters can do something about the division perhaps? Time will tell.
One of the few things I really like about Kaitlyn is how she looks and acts sweet but can unleash legit pain on her opponents. Problem with that is how she looks dominating but can't even beat the Bellas or AJ to a pulp. Her face persona shouldn't be an excuse for that booking. The WWE Divas Champion SHOULD look and act like a champion. At the very least, someone in the creative should fix this issue.
Download the latest Divas wallpaper! Also, like Kupy Wrestling Wallpapers on Facebook.

Disclaimer: Images of Kaitlyn belong to and are copyrighted to/by WWE. There is no copyright infringement intended.