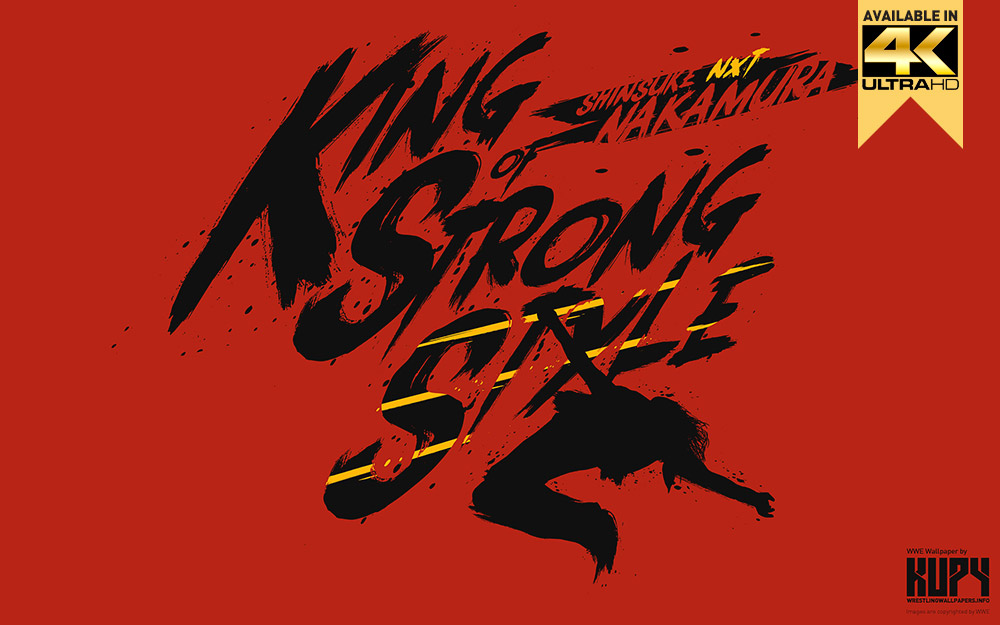 King of Strong Style: Shinsuke Nakamura wallpaper
4K wallpaper | 1920×1200 | 1920×1080 | 1680×1050 | 1600×900 | 1440×900 | 1366×768 | 1280×1024 | 1280×800 | 1024×768 / iPad / Tablet | iPhone 6S Plus / 6S / 5S / Android wallpaper | PS Vita wallpaper | Facebook Timeline Cover
You know this guy is pretty special/awesome when his debut performance at NXT TakeOver: Dallas is already in the match of the year conversation. That's what Shinsuke Nakamura was in his first ever NXT match against Sami Zayn. IT WAS AWESOME. That was the first time I've seen him wrestle and I gotta admit he really oozes with lots of charisma and excitement. From his badass videogame-boss-like entrance theme to his rope pose to his strikes, you won't have any reason to hate Nakamura. I can't wait to watch his future matches in NXT.
With Asuka and Hideo Itami already on board, possibly Kota Ibushi too, NXT is slowly turning into a 'playground' for these Japanese crew. Maybe add Funaki as manager and you have yourselves a possible AND DANGEROUS Jap stable, led of course by the King of Strong Style. At some point, you really have to consider that possibility.
Get this sizzlin' Shinsuke Nakamura wallpaper today!
Follow Kupy Wrestling Wallpapers on Instagram | Like Kupy Wrestling Wallpapers on Facebook
Disclaimer: Images belong to and are copyrighted to/by WWE. There is no copyright infringement intended.
Posted on April 5th, 2016 at 3:40 pm by Mr. Kupy
Posted in
All Designs
,
I) Wrestling Wallpapers
,
NXT
,
Shinsuke Nakamura
Tags:
NXT
,
NXT wallpaper
,
Shinsuke Nakamura
,
WrestleMania 28
,
wrestling
,
WWE
,
WWE Wallpapers