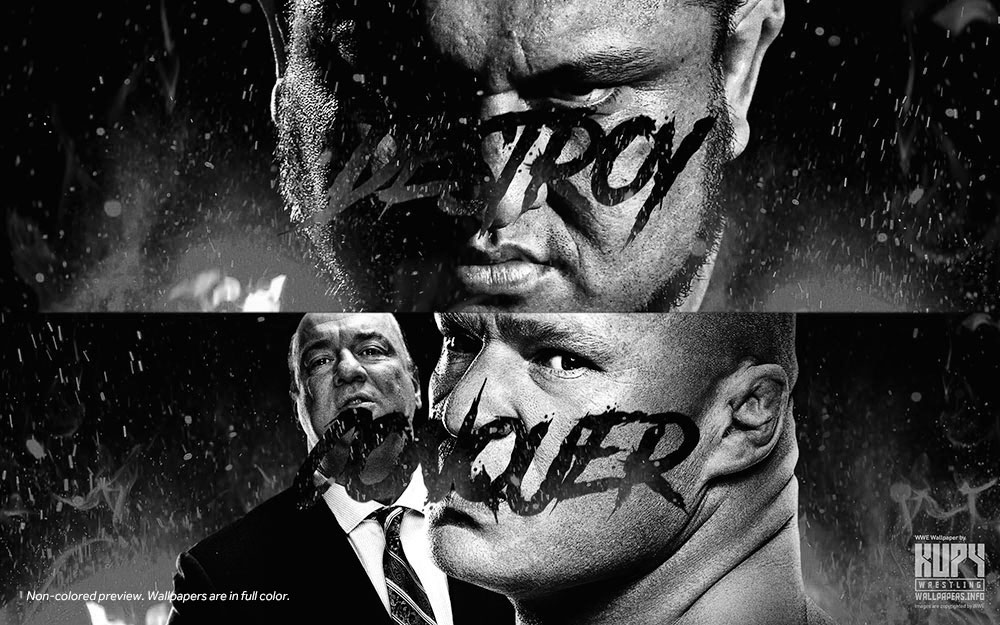 "The Destroyer" Samoa Joe vs. "The Conqueror" Brock Lesnar WWE Universal Championship wallpaper
1920×1200 | 1920×1080 | 1680×1050 | 1600×900 | 1440×900 | 1366×768 | 1280×800 | 1024×768 / iPad / Tablet | iOs / Android mobile wallpaper | Facebook Timeline Cover
This feud would have been money if it weren't for the news about Braun Strowman and Roman Reigns waiting for their turn to face the Beast down the road. It's almost certain that Brock Lesnar will retain the Universal Championship in this matchup. If Samoa Joe can make this match memorable at WWE Great Balls of Fire, who knows he might be able to change Vince's mind. The smart fans have been salivating for a potential dream match between these two legit fighters for a while now. Well, here it is. The Destroyer, The Samoan Submission Machine Samoa Joe vs. The Conqueror, The Beast Brock Lesnar for the Universal Championship. This might be a short feud, however, with a great build (they've been doing a good job so far) and some marketing genius from WWE, Joe vs. Lesnar has a potential to be a Match of the Year candidate, especially if done right meaning Lesnar should take a huge beating too from Joe before finally winning the match. Him dominating Samoa Joe won't do any good for the both of them. I'm excited for this matchup. Pretty sure most of us are!
Follow Kupy Wrestling Wallpapers on Instagram | Like Kupy Wrestling Wallpapers on Facebook
Disclaimer: Images belong to and are copyrighted to/by WWE. There is no copyright infringement intended.
Posted on June 16th, 2017 at 5:54 pm by Mr. Kupy
Posted in
All Designs
,
Brock Lesnar
,
I) Wrestling Wallpapers
,
Paul Heyman
,
Samoa Joe
,
WWE Great Balls of Fire
Tags:
Brock Lesnar
,
HD wallpaper
,
I) Wrestling Wallpapers
,
mobile wallpaper
,
Paul Heyman
,
Samoa Joe
,
wrestling
,
WWE
,
WWE Great Balls of Fire
,
WWE Wallpapers