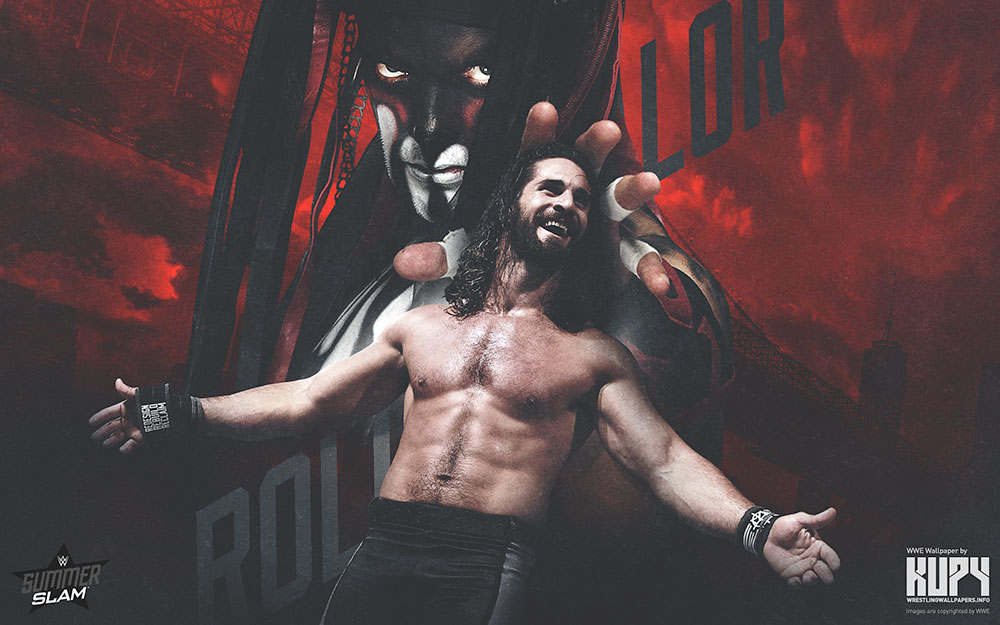 Finn Balor vs. Seth Rollins for the brand new WWE Universal Championship SummerSlam wallpaper
1920×1200 | 1920×1080 | 1680×1050 | 1600×900 | 1440×900 | 1366×768 | 1280×1024 | 1280×800 | 1024×768 / iPad / Tablet | iPhone 6S Plus / 6S / 5S / Android mobile wallpaper | PS Vita wallpaper | Facebook Timeline Cover
A SummerSlam main event featuring Balor vs. Rollins? You just know it's truly a new era in WWE. These 2 former indy darlings are headlining WWE's biggest summer event (along with Lesnar vs. Orton and Ambrose vs. Ziggler) and who would've known 3 or 4 years ago that this will be made possible.
Seth Rollins has been on quite a roll since coming back. He's already great and now, he even stepped up his game another notch. No one in RAW's roster is more deserving of the newly-created WWE Universal Championship than him. Not Kevin Owens. Not Roman Reigns. And yes, not even Finn Balor imho. However, if Vince and co. are hell-bent in pushing The Demon to the moon and awarding him RAW's top title in less than a month, then not even Seth's brilliance can stop it. Balor is special no doubt, but to be the Universal Champ in just a few weeks after his debut? That's too soon man. For those haven't seen his work in NXT/indies yet, let them care about the man first. It's pretty obvious right now that most of WWE's casual fans haven't connected with Balor yet. If they do proceed in making that huge gamble, I hope they can make it work and avoid ruining the potential this man has.
With less than a week away, Kupy Wrestling Wallpapers brings to you the latest Balor vs. Rollins SummerSlam wallpaper!
Follow Kupy Wrestling Wallpapers on Instagram | Like Kupy Wrestling Wallpapers on Facebook
Disclaimer: Images belong to and are copyrighted to/by WWE. There is no copyright infringement intended.
Posted on August 15th, 2016 at 3:11 pm by Mr. Kupy
Posted in
All Designs
,
Finn Balor
,
I) Wrestling Wallpapers
,
Seth Rollins
,
WWE SummerSlam
Tags:
Finn Balor
,
HD wallpaper
,
I) Wrestling Wallpapers
,
mobile wallpaper
,
Seth Rollins
,
wrestling
,
WWE
,
WWE SummerSlam
,
WWE Wallpapers