When TNA held an X Division tournament featuring some of the top talents in the independent scene, a lot of those wrestlers impressed me. Zema Ion (kababayan!), Jack Evans and Low Ki (of course) were awesome. One man was above everyone else though, Austin Aries. He quickly got my attention with his no-nonsense style of wrestling. TNA struck gold on this one of a kind, total package guy. He looks and talks sharp, wrestles fiercely and oozes with charisma. It's only just a matter of time before he takes that X Division Championship belt off Brian Kendrick. Austin Aries is the perfect starting point to make the X Division relevant again. Make him a fighting champion and stay that way for at least a year. It's a stretch but worth trying considering the current situation of the X Division.
Apparently, this is Austin Aries' second stint in TNA (didn't follow the promotion until late 2009). Looks like he's here to stay for good. Wish he'll do BIG things for the X Division!
Kupy Wrestling Wallpapers presents to you the most charismatic TNA X Division wrestler today, Austin Aries! Download this rare TNA wallpaper today!
Disclaimer: Image Austin Aries belong to and is copyrighted to/by TNA. There is no copyright infringement intended.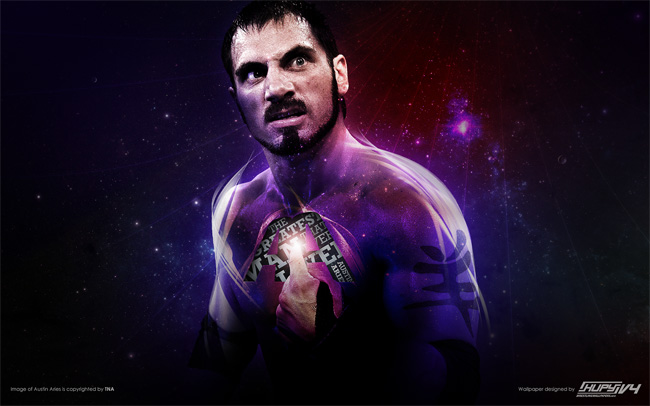 Austin Aries "The Greatest Man That Ever Lived" wallpaper
1920×1200 | 1680×1050 | 1600×900 | 1440×900 | 1280×1024 | 1280×800 | 1024×768 / iPad / Tablet | 800×600 | PS Vita wallpaper | PSP wallpaper | Mobile / iPod Touch / iPhone wallpaper | 3D wallpaper
Comments
comments