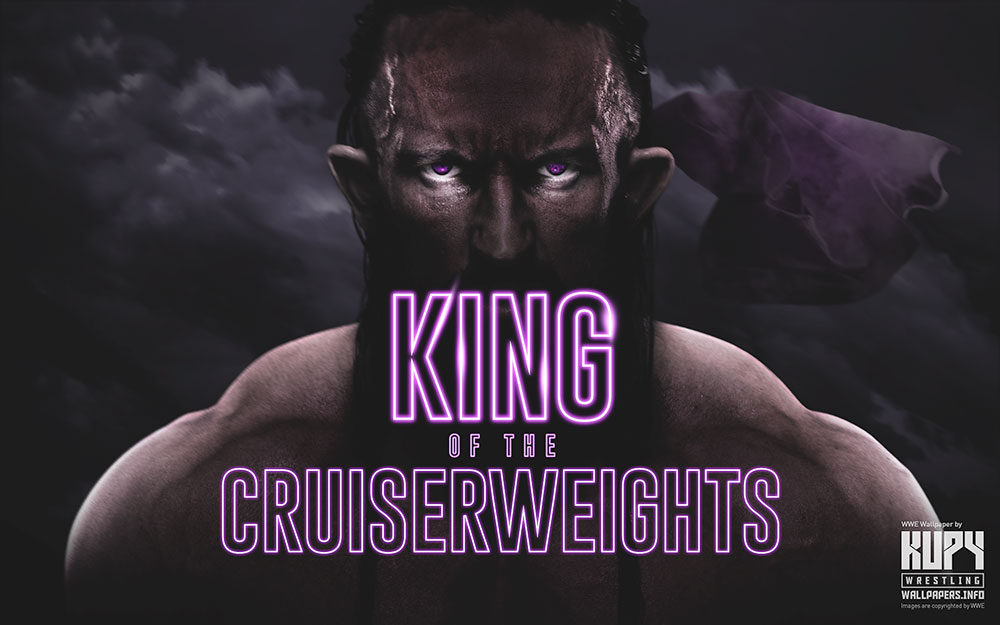 The King of the Cruiserweights Neville wallpaper
1920×1200 | 1920×1080 | 1680×1050 | 1600×900 | 1440×900 | 1366×768 | 1280×1024 | 1280×800 | 1024×768 / iPad / Tablet | iOs / Android mobile wallpaper | PS Vita wallpaper | Facebook Timeline Cover
The renewed focus. The calculated anger. Neville is finally forcing everyone to acknowledge him.
Since returning from injury, Neville has made noise about obliteration the whole Cruiserweight division and you know, it's entirely possible. In this division, he's like Brock Lesnar. The recent trend of his matches doesn't scream that though but I think they'll get there soon. When he takes that Cruiserweight Championship from Rich Swann or anyone who's champ, Neville will be able to validate what he's been saying all along: He's the King of the Cruiserweights and it'll probably stay that way for a long time. If WWE books him right, in this division, no one can touch him.
Are you digging this new version of Neville? If you are, then get this Neville wallpaper now!
Follow Kupy Wrestling Wallpapers on Instagram | Like Kupy Wrestling Wallpapers on Facebook
Disclaimer: Images belong to and are copyrighted to/by WWE. There is no copyright infringement intended.
Comments
comments