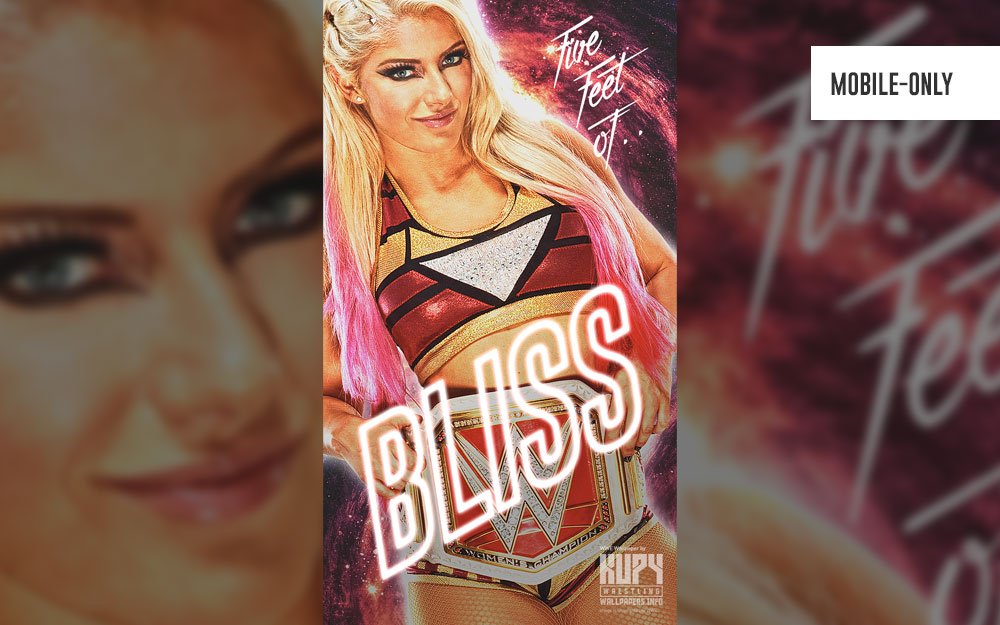 5 feet of Fury BLISS mobile wallpaper
iPhone / Android mobile wallpaper
Rounding up this week's Kupy Wrestling Wallpapers' mobile wallpapers special is none other than Ms. Five Feet of Fury, the current WWE RAW Women's Champion Alexa Bliss! Her recent work has everyone talking and you can't blame them. Alexa has proven that she belongs at the top of the ladder in the women's division, be it SmackDown Live or RAW. She may not be superb in terms of technical skills right now..but give her a couple of years more and Ms. Bliss may very well end up in the top 5 female wrestlers of all time. That's quite a gamble on paper, but anything is possible.
It has been fun doing mobile wallpapers everyday for the whole week but it was quite stressful as well. However, everyone's positive response outweighed all the late-night work so it was all worth it! For sure, I'll be doing this again sometime this year so wait for that one as well. Again, THANK YOU SO MUCH EVERYONE!
Follow Kupy Wrestling Wallpapers on Instagram | Like Kupy Wrestling Wallpapers on Facebook
Disclaimer: Images belong to and are copyrighted to/by WWE. There is no copyright infringement intended.
Comments
comments