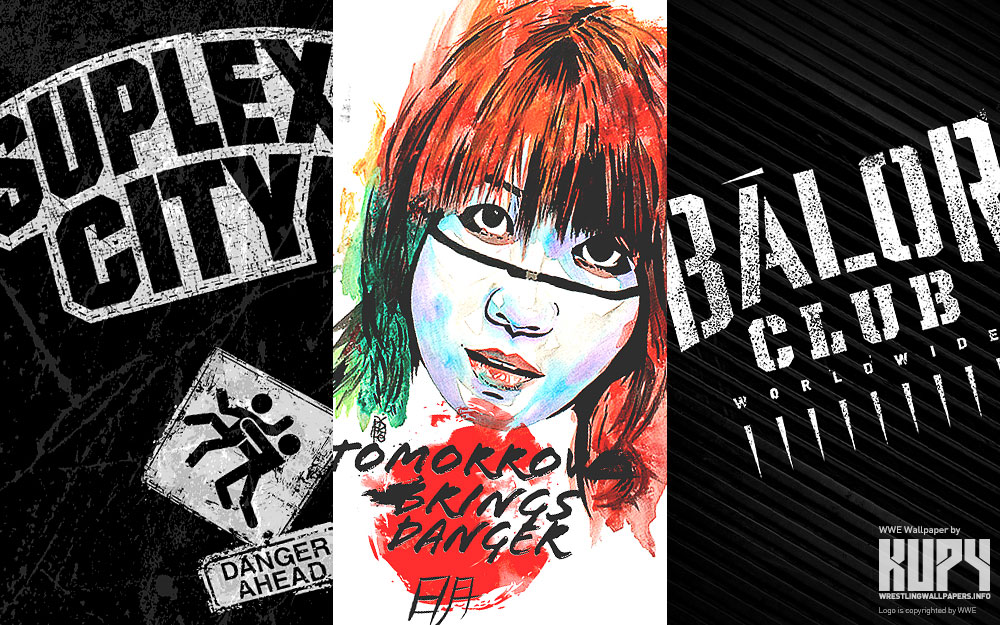 Brock Lesnar, Asuka and Finn Balor logo wallpapers for your mobile devices!
Brock Lesnar Suplex City | Asuka Tomorrow Brings Danger | Balor Club Worldwide
Here's another set of WWE mobile wallpapers featuring Brock Lesnar's Suplex City, NXT's Asuka (Tomorrow Brings Danger) and Finn Balor's Balor Club Worldwide. Enjoy today's group of mobile WWE wallpapers!
Follow Kupy Wrestling Wallpapers on Instagram | Like Kupy Wrestling Wallpapers on Facebook
Disclaimer: Logos belong to and are copyrighted to/by WWE. There is no copyright infringement intended.
Posted on July 27th, 2016 at 4:32 pm by Mr. Kupy
Posted in
All Designs
,
Asuka
,
Brock Lesnar
,
Finn Balor
,
I) Wrestling Wallpapers
Tags:
Asuka
,
Brock Lesnar
,
Finn Balor
,
I) Wrestling Wallpapers
,
mobile wallpaper
,
wrestling
,
WWE
,
WWE Wallpapers