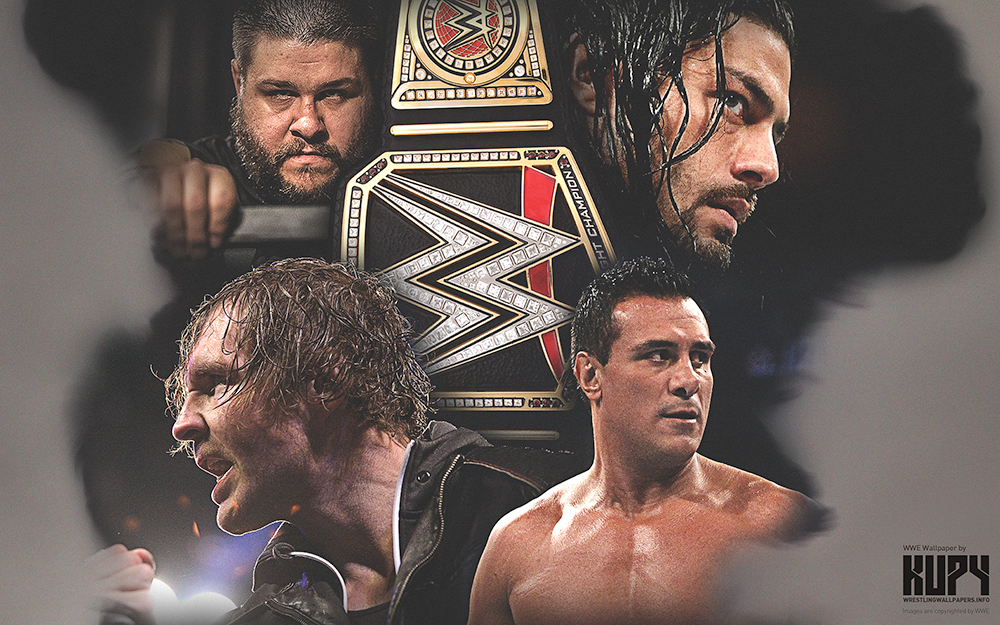 Survivor Series 2015 Tournament: WWE World Heavyweight Championship wallpaper
2560×1600 | 2560×1440 | 1920×1200 | 1920×1080 | 1680×1050 | 1600×900 | 1440×900 | 1366×768 | 1280×1024 | 1280×800 | 1024×768 / iPad / Tablet | PS Vita wallpaper | iPhone 6, iPhone 6 Plus, iPhone 6S, iPhone 6S Plus wallpaper | iPhone 5S wallpaper | Facebook Timeline Cover
Aside from Undertaker's 25th anniversary, this year's Survivor Series will see the crowning of a new WWE World Heavyweight Champion. Of course we all know by now who are the final 4 competitors in this tournament. The question is, who's walking out the champ? Who's gonna be 'The Man'? Alberto has been in this stage before so he knows how it feels like. Kevin Owens will be there. He'll have a great showing despite being unable to advance in the tournament but he won't lose straight up. It should be a Sami Zayn run-in and he can screws Owens out of the semis. That leaves us the Shield brothers Roman Reigns and Dean Ambrose. It's almost a given that someone will turn heel and align with The Authority. In my opinion, Reigns needs to be that guy. I don't mind repeating The Rock's Survivor Series turn as long as it can help Reigns finally go away with the John Cena treatment. Dean Ambrose would totally own the top babyface role as he's already widely accepted by the WWE Universe. Ambrose can then have an intense feud against Reigns and The Authority. Win-win scenario for both of these young studs. Let's see on Sunday how WWE pulls this off.
Follow Kupy Wrestling Wallpapers on Instagram | Like Kupy Wrestling Wallpapers on Facebook
Disclaimer: Images belong to and are copyrighted to/by WWE. There is no copyright infringement intended.
Posted on November 20th, 2015 at 7:45 pm by Mr. Kupy
Posted in
Alberto Del Rio
,
All Designs
,
Dean Ambrose
,
I) Wrestling Wallpapers
,
Kevin Owens
,
Roman Reigns
,
WWE Survivor Series
Tags:
Alberto Del Rio
,
Dean Ambrose
,
I) Wrestling Wallpapers
,
Kevin Owens
,
Roman Reigns
,
Survivor Series
,
wrestling
,
WWE
,
WWE Survivor Series
,
WWE Wallpapers