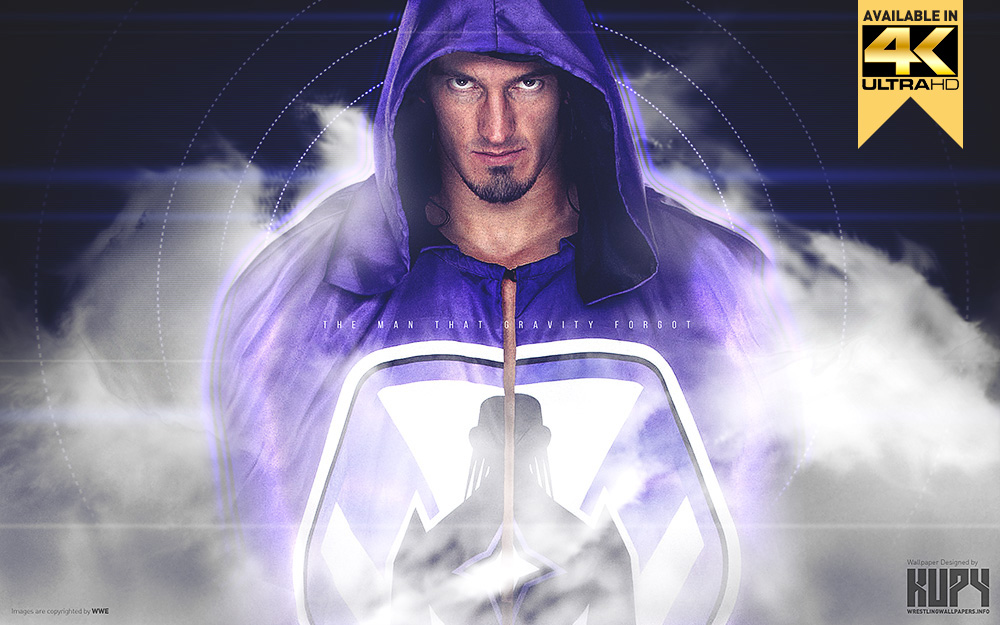 "The Man That Gravity Forgot" Neville wallpaper
4K wallpaper | 1920×1200 | 1920×1080 | 1680×1050 | 1600×900 | 1440×900 | 1280×1024 | 1280×800 | 1024×768 / iPad / Tablet | PS Vita wallpaper | iPhone 6 Plus wallpaper | iPhone 6 wallpaper | iPhone 5s wallpaper | iPhone 5 wallpaper | Facebook Timeline Cover
I know, I know. I just basically took the whole April off to deal with work and other important personal matters. And I went too Star Wars Celebration Anaheim Convention too! Work + short vacation = no wallpapers. Don't give up on KWW just yet though, coz it's back again with this new AND AWESOME Neville wallpaper!
After WrestleMania 31 season, there were a lot of buzz surrounding a couple of WWE Superstars like Sheamus (totally killing it as a badass heel!), Roman Reigns and of course, the WWE World Heavyweight Champion, Seth Rollins. However, in my humble, personal opinion, Neville is on the top of that list. He just makes you watch every damn match he's in. And I think he should've won the recent King of the Ring tournament. I dunno how Barrett will do with the crown but I do hope he figures it out ASAP because he's quickly losing relevance in today's WWE wherein any guy from NXT can take his spot right away because of sheer talent on that roster. Neville, despite the KOTR finals loss, is still on the right track. The US or Intercontinental Championships could be in hands anytime now. The WWE Universe have already embraced him.
So with that said, here's the latest wwe wallpaper featuring the man that gravity forgot, Neville!
Like Kupy Wrestling Wallpapers on Facebook!
Disclaimer: All images belong to and are copyrighted to/by WWE. There is no copyright infringement intended.