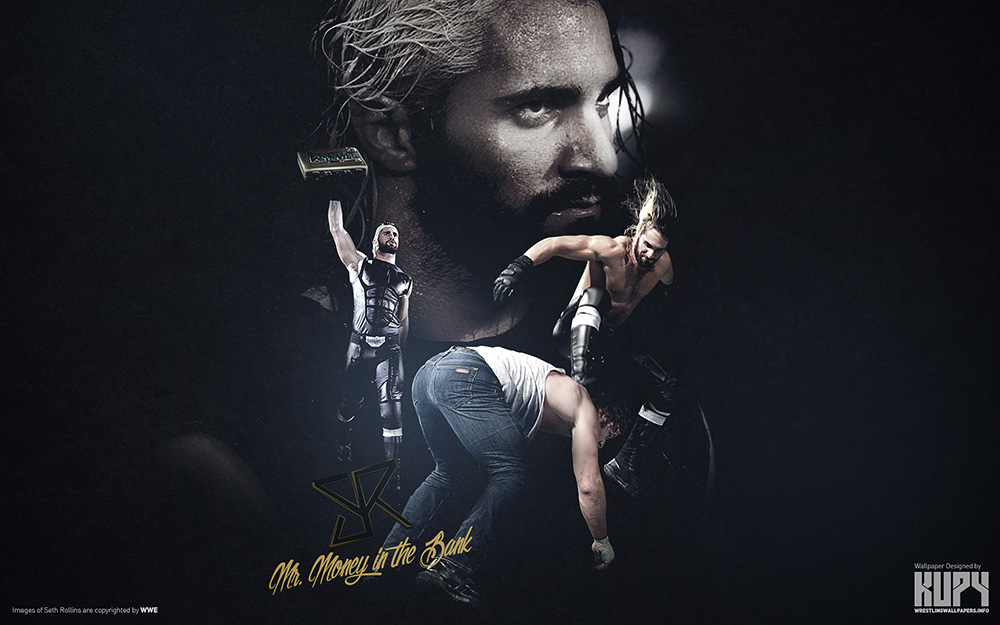 2014 Seth Rollins wallpaper
1920×1200 | 1920×1080 | 1680×1050 | 1600×900 | 1440×900 | 1280×1024 | 1280×800 | 1024×768 / iPad / Tablet | PS Vita wallpaper | PSP wallpaper | Mobile / iPod Touch / iPhone wallpaper | iPhone 5 wallpaper | iPhone 5s wallpaper | Facebook Timeline Cover
The 2nd of 3 wrestling wallpapers featuring the former members of Shield is here – Seth Rollins wallpaper!
Seth has done a solid job in his Authority poster boy act that he's the #1 heel in WWE right now, if you count out Brock Lesnar that is. He has played his role so well that it's helping him and Dean Ambrose become the feud of 2014. After his rivalry with the Lunatic Fringe, I wouldn't mind him curb stomping and beating Brock Lesnar for the WWE World Heavyweight Championship especially if The Beast can't even show up on PPVs to defend his championship. Right now though, I honestly don't see it happening anytime soon. He'll be cashing that briefcase most likely after WrestleMania 31, with a sure win to top it all off.
So what are you waiting for? Get the wallpaper now featuring The Architect, Mr. Money in the Bank, Seth Rollins!
Like Kupy Wrestling Wallpapers on Facebook!
Disclaimer: Images of Seth Rollins belong to and are copyrighted to/by WWE. There is no copyright infringement intended.