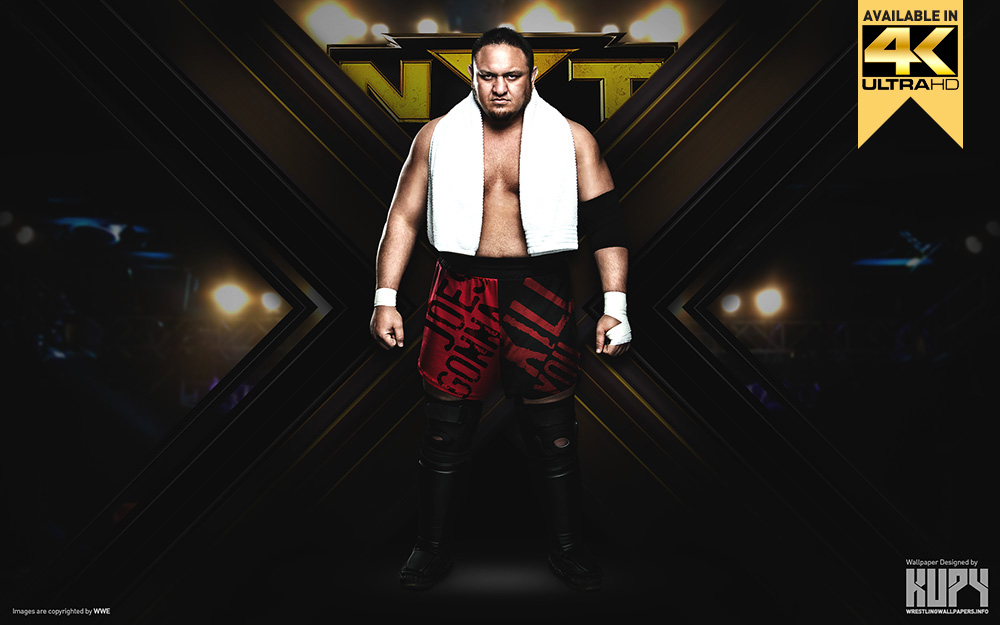 Samoa Joe NXT wallpaper
4K wallpaper | 1920×1200 | 1920×1080 | 1680×1050 | 1600×900 | 1440×900 | 1280×1024 | 1280×800 | 1024×768 / iPad / Tablet | PS Vita wallpaper | iPhone 6 Plus wallpaper | iPhone 6 wallpaper | iPhone 5s wallpaper | iPhone 5 wallpaper | Facebook Timeline Cover
I know this wallpaper is long overdue..then again, better late than never!

With Samoa Joe onboard, NXT has ultimately transformed not only as a platform for WWE rookies but a legitimate alternative brand especially for hardcore wrestling fans. Even though WWE is trying really hard not to 'mention' his Samoan heritage – with that subtle SoCal label and noticeable omission of Samoan in his Submission Specialist monicker, Samoa Joe has plenty of star power and he doesn't need to rely on those to make an immediate impact just like Kevin Owens is doing now. I think his NXT stint will be short and he'll be debuting in the main roster by January, just in time for the Royal Rumble. Holding off his RAW/Smackdown debut for now might be a better idea since Owens is killing it right now with his feud against John Cena.
With that said, download this new Samoa Joe wallpaper now!
Like Kupy Wrestling Wallpapers on Facebook!
Disclaimer: All images belong to and are copyrighted to/by WWE. There is no copyright infringement intended.