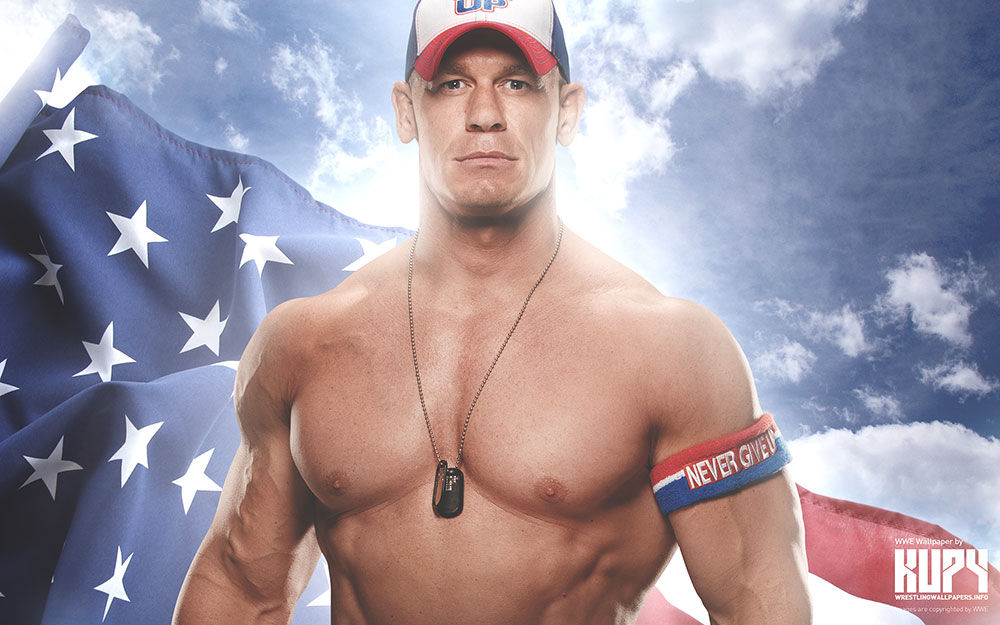 4th of July John Cena wallpaper
2560×1600 | 2560×1440 | 1920×1200 | 1920×1080 | 1680×1050 | 1600×900 | 1440×900 | 1366×768 | 1280×1024 | 1280×800 | 1024×768 / iPad / Tablet | iPhone 6S Plus / 6S / 5S / Android mobile wallpaper | PS Vita wallpaper | Facebook Timeline Cover
Since returning from injury, Cena has shown that he can still go in the ring despite a little bit of ring rust. His endurance and intensity are still top-notch though, as seen in his MITB match against the Phenomenal One AJ Styles. Granted I wasn't a fan of him dismantling Karl Anderson last week, John is still in elite form especially when he's not cracking jokes and just brings it, even if it means 'burying' his opponent.
One thing you can't hate about the man though is his love and respect for his country and for the people who defend it. With Independence Day to be celebrated in the next few days, it's only right to have a John Cena 4th of July wallpaper done. So with that said, Kupy Wrestling Wallpapers brings to you this special edition of July 4th featuring Mr. Hustle, Loyalty and Respect, John Cena!
Follow Kupy Wrestling Wallpapers on Instagram | Like Kupy Wrestling Wallpapers on Facebook
Disclaimer: Images belong to and are copyrighted to/by WWE. There is no copyright infringement intended.