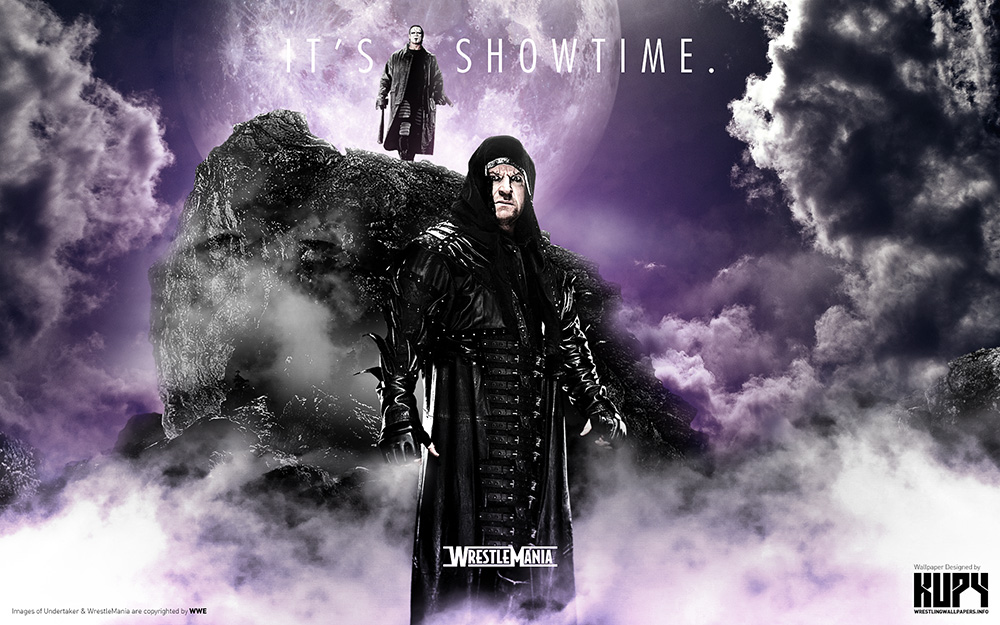 WrestleMania Dream Match: The Undertaker vs. Sting wallpaper
1920×1200 | 1920×1080 | 1680×1050 | 1600×900 | 1440×900 | 1280×1024 | 1280×800 | 1024×768 / iPad / Tablet | PS Vita wallpaper | PSP wallpaper | Mobile / iPod Touch / iPhone wallpaper | iPhone 5 wallpaper | iPhone 5s wallpaper | Facebook Timeline Cover
Have you seen the latest tease from WWE.com yet? I have to admit I didn't get the subliminal message right away. Here's the link and see for yourself
Looks like Sting has signed a WWE contract though of course, we've heard this kind of news for a couple of years now. This time around seems more realistic, right? If he did already, then we're sure to see this matchup soon! We may see it at WrestleMania XXX..but my gut feel says no. Here's why: Undertaker will still be facing Brock Lesnar. Then after Taker wins, Sting will be coming down from the rafters (not sure if he's still able to pull that off or whether WWE allows it or not) and makes a "kill" sign using his bat thus officially challenging Undertaker at WrestleMania 31, just like Rock-Cena's 1 year buildup. That would wet every wrestling fan's pants for sure.
It's showtime, folks! Kupy Wrestling Wallpapers brings to you another Sting vs. Undertaker wrestling wallpaper (here's the previous one made)! And by the way, please like Kupy Wrestling Wallpapers on Facebook!
Disclaimer: Images of The Undertaker & WrestleMania belong to and are copyrighted to/by WWE. There is no copyright infringement intended.
Posted on February 17th, 2014 at 6:56 pm by Mr. Kupy
Posted in
All Designs
,
Sting
,
The Undertaker
,
WrestleMania 30
,
Wrestling Wallpapers
Tags:
Sting
,
The Undetaker
,
WrestleMania
,
WrestleMania 30
,
wrestling
,
Wrestling Wallpapers
,
WWE
,
WWE Wallpapers