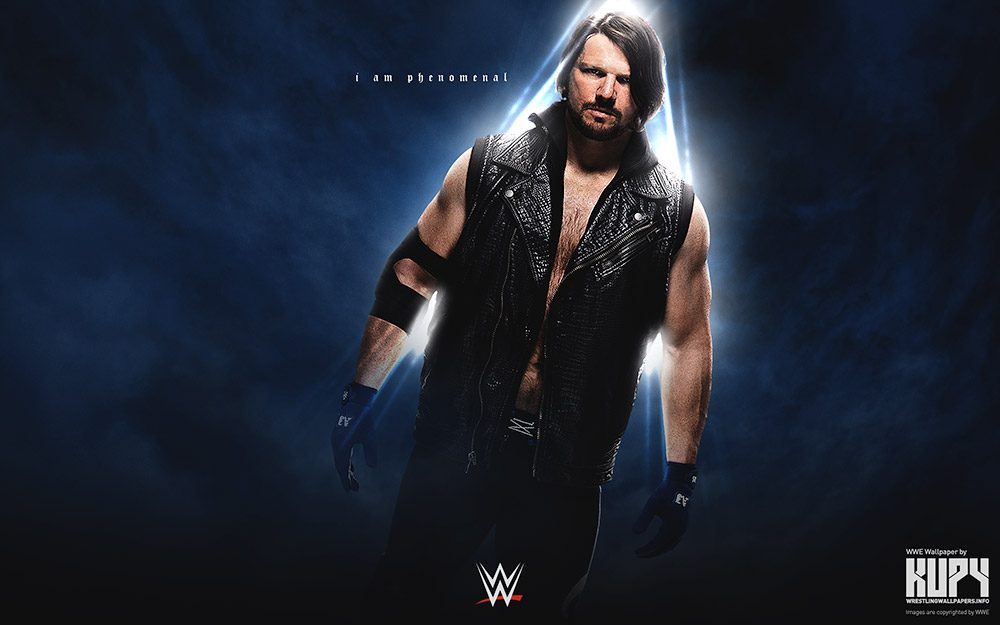 AJ Styles WWE wallpaper
1920×1200 | 1920×1080 | 1680×1050 | 1600×900 | 1440×900 | 1366×768 | 1280×1024 | 1280×800 | 1024×768 / iPad / Tablet | PS Vita wallpaper | iPhone 6S Plus/ 6S / 5S wallpaper | Facebook timeline Cover
Who would've thought that we'll see AJ Styles in a WWE ring this 2016 and beyond? He was definitely the hottest free agent in wrestling just a few months ago. Now that WWE have him locked for a foreseeable future, the sky is the limit (not that he hasn't been there before but this is WWE we're talking of) for the Phenomenal One. The potential to be The Man is surely there, the only question now is will Vince and co. maximize that or not. He can definitely move merchandise since that's one big criteria for them. Much like Sami Zayn, AJ Styles oozes with babyface material, even though he's also a great heel, and can definitely be a poster boy for the WWE, in and out of the ring. I'm very excited to see how AJ goes from here. And there's WrestleMania 32 too. Who would you like him to face in his first WrestleMania??
It's one of the most requested WWE wallpaper here at Kupy Wrestling Wallpapers so I have no other choice but to do it..for the people. They don't want none want one!
Follow Kupy Wrestling Wallpapers on Instagram | Like Kupy Wrestling Wallpapers on Facebook
Disclaimer: Images belong to and are copyrighted to/by WWE. There is no copyright infringement intended.