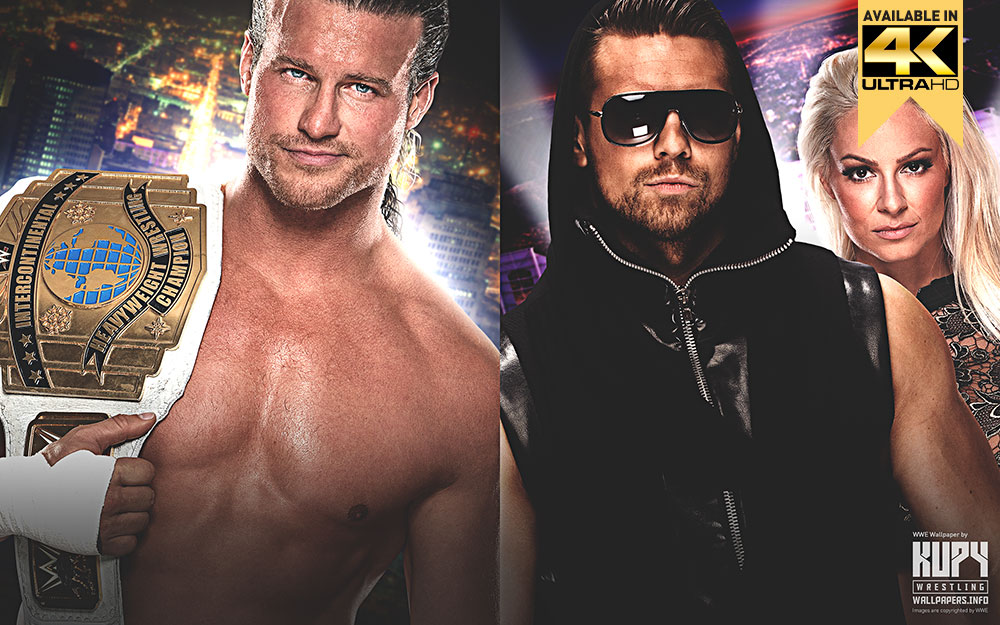 Dolph Ziggler vs. Miz (w/ Maryse) wallpaper
4K wallpaper | 2560×1600 | 2560 x1440 | 1920×1200 | 1920×1080 | 1680×1050 | 1600×900 | 1440×900 | 1366×768 | 1280×1024 | 1280×800 | 1024×768 / iPad / Tablet | iPhone 6S Plus / 6S / 5S / Android mobile wallpaper | PS Vita wallpaper | Facebook Timeline Cover
I've never hated Miz as much as I did weeks heading into WWE No Mercy. He's that damn good of a heel. This feud just intensified his heel heat to greater levels and he totally killed it on the mic.
Dolph Ziggler. Wow. We all know he was once considered a show-stealer. At No Mercy, together with Miz, he did just that. As the A-Lister has said many times before, Dolph didn't do anything meaningful for the past couple of years (except for that monumental Survivor Series win against The Authority) and just lose most of his matches. After putting his career on the line, Dolph made a 2016 Cavaliers game 7 comeback and finally ended Miz' Intercontinental Championship run by defying all odds.
SmackDown may have produced the feel-good story in Heath Slater/Rhyno Tag Team Championship/I-need-the-job quest, but Ziggler-Miz is definitely their storyline/feud of the year, maybe WWE-overall too. This is how you make a great storyline RAW writers. It was so good the Intercontinental Championship title played like second fiddle or just a bonus reward. Everyone that followed the feud really got invested into it.
Dolph & Miz, thank you for making this program awesome.
Follow Kupy Wrestling Wallpapers on Instagram | Like Kupy Wrestling Wallpapers on Facebook
Disclaimer: Images belong to and are copyrighted to/by WWE. There is no copyright infringement intended.
Posted on October 17th, 2016 at 2:06 pm by Mr. Kupy
Posted in
All Designs
,
Dolph Ziggler
,
I) Wrestling Wallpapers
,
The Miz
Tags:
4k wallpaper
,
Dolph Ziggler
,
HD wallpaper
,
I) Wrestling Wallpapers
,
Maryse
,
mobile wallpaper
,
The Miz
,
wrestling
,
WWE
,
WWE Wallpapers